Minnie Farmer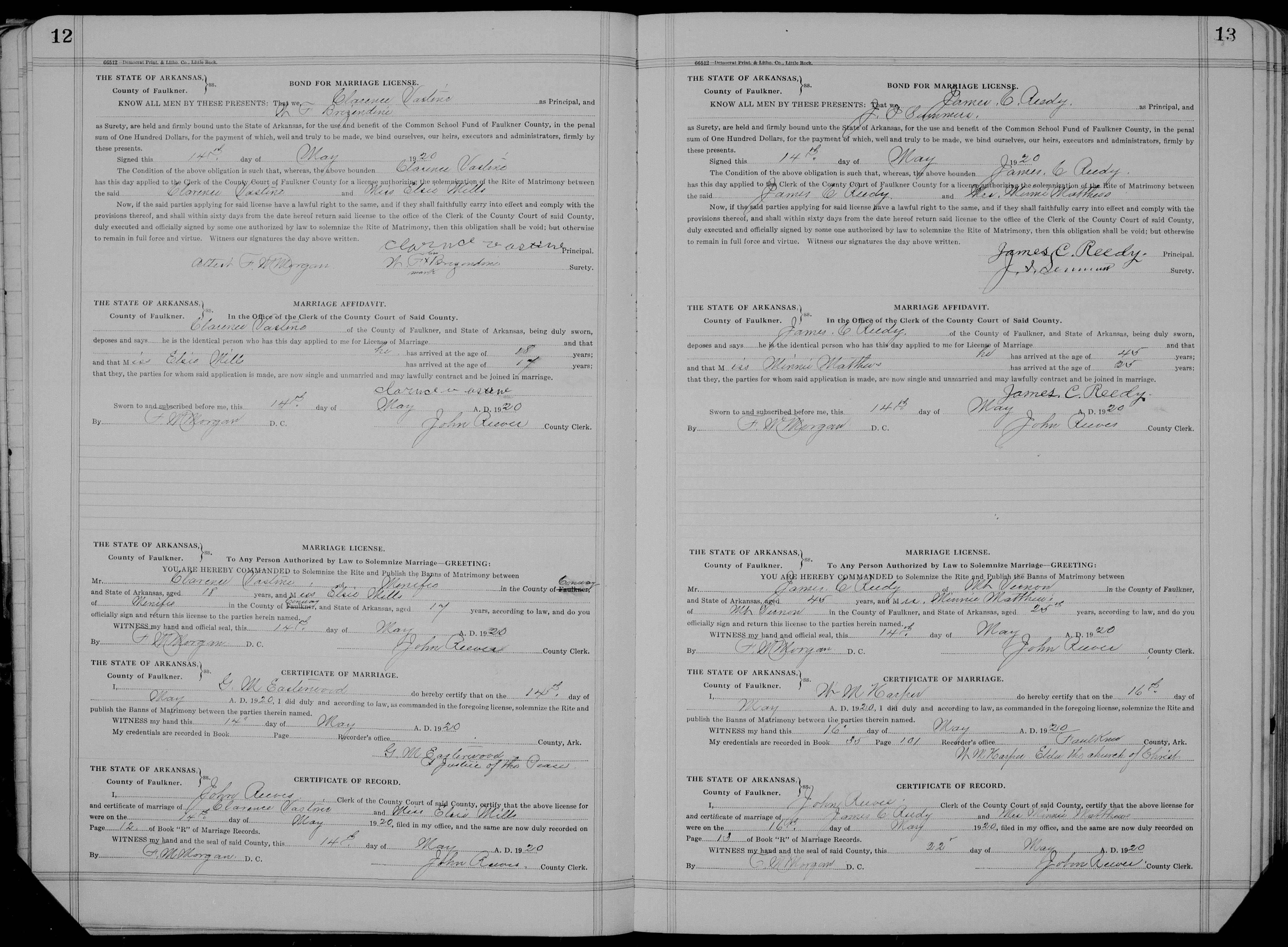 Personal and Family Information
Minnie was born about 1895, the daughter of unknown parents. The place is not known.
She has died but the date and place are unknown.
Her husband was James Clark Reedy, who she married on 16 MAY 1920 in Faulkner Co., AR. Their three known children were Dennis (?-?), Lucy (?-?) and Champ (?-?).
Events
| Event | Date | Details | Source | Multimedia | Notes |
| --- | --- | --- | --- | --- | --- |
| Birth | ABT 1895 | | | | |
| Death | | | | | |
Multimedia