Amanda Melvina McCullough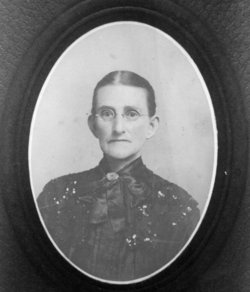 Personal and Family Information
Amanda was born in 1848, the daughter of unknown parents. The place is not known.
She died in 1929. The place is not known.
Her husband was Joseph E Whittington. They were married, but the date and place have not been found. Their seven known children were William Riley (1866-1940), Essie (1888-1915), Surilda (1868-1869), Dennis (1875-1965), Edna Jane (1890-1890), John Thomas (1870-1881) and Effie Arvava (1885-1970).
Events
| Event | Date | Details | Source | Multimedia | Notes |
| --- | --- | --- | --- | --- | --- |
| Birth | 1848 | | | | |
| Death | 1929 | | | | |
Multimedia