Annabell Gibbons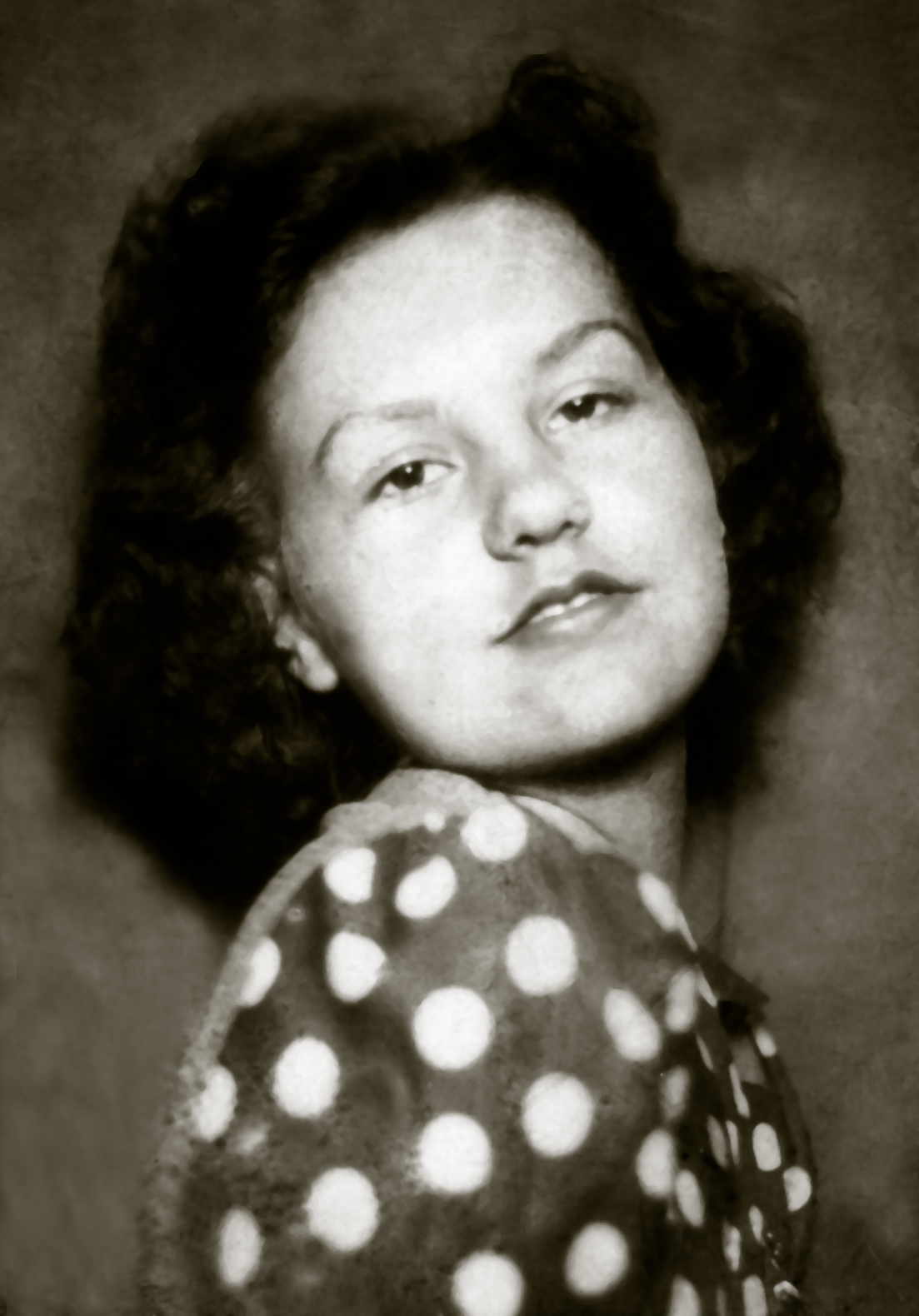 Personal and Family Information
Annabell was born on 16 OCT 1920 in Jay, Oklahoma, the daughter of William Thomas Gibbons and Florence Harris.
She died on 14 MAY 1983. The place is not known.
Her husband was Ray Sequoia Woods, who she married in Jay, Oklahoma. The date has not been found. Their four known children were Patricia (?-?), Jimmy Ray (?-?), Bobby Lewis (?-?) and Larry Joe (1954-?).
Pedigree Chart (3 generations)
Events
| Event | Date | Details | Source | Multimedia | Notes |
| --- | --- | --- | --- | --- | --- |
| Birth | 16 OCT 1920 | | | | |
| Death | 14 MAY 1983 | | | | |
Multimedia
Notes
Note 1
William and Florence had Paul, Ruth, Ruthie May, and my grandmother, Annabell.  I have seen her name spelled several ways: Annabel, Anabel, and Annabell.  Her gravestone says "Annabell", so I'm assuming that is correct, or grandpa would have had a fit.  Paul was born on 12-2-1906 and married Myrtle (she was born 6-23-03).  Paul died 6-27-1976.
I will try to get you Ruthie May (Ruth's) information once I talk to my aunt. 
Annabell married Ray Sequoia Woods in Jay, Oklahoma.  Annabell was born on 10-16-1924 and died on 5-14-1983 and is buried in Rose Hill Cemetery, Tulsa, OK next to my grandpa Ray.  Ray was born 1-15-1919 and died 4-16-1997 and served in Germany in World War II (in Battle of Bulge).  They had 4 children together: Patricia Woods Nicholas (married to Rod Nicholas and living in Dewey, OK.  She has two children: Michael Teague and Deborah Teague Schramm (who lives in Edmond, OK). 
Annabell and Ray's second child is Jimmy Ray Woods who married Gladys Crockett Woods.  They both live in Tulsa, OK, and have three children: Steven Ray Woods, Ronald Lee Woods, and Larry Don Woods (all live in Tulsa area).
Annabell and Ray had a third son, Bobby Lewis Woods, who died as an toddler, as his seatbelt was not fastened and he was ran over by grandma's automobile (as grandma tried to grab him when his door was ajar; she was driving at the time, and grabbed his coat, but lost him.  My family does not discuss this incident, as it just devastated the family.  He is buried next to Annabell and Ray. 
My father was Annabell and Ray's last child, Larry Joe Woods, and he was born in 1954 and married my mom, Linda Ruggles Woods in July 1977.  They had me,Jennifer Lee Woods (soon to be Voss) in 1981 and my sister Melody Anne Woods Schmidt in 1984 (she is married to Josef Schmidt and lives in Pryor, OK).  My parents and I live in Owasso, OK.  (info emailed to me by Jennifer Woods, granddaughter of Annabell Gibbons Woods)