Alma June Gault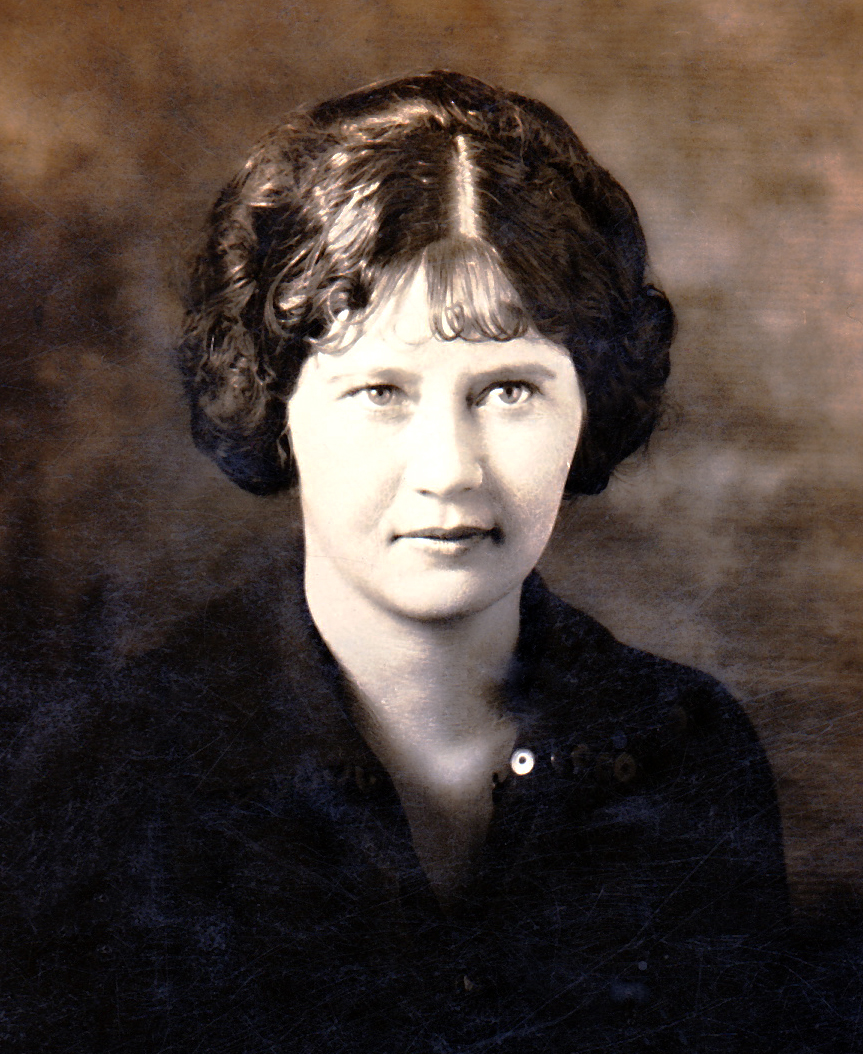 Personal and Family Information
Alma was born on 28 MAY 1916 in Loco, Oklahoma, the daughter of Urial Stokely Rice Gault and Willie Pearl Marshall.
She died on 7 JUN 1986 in Odessa, TX.
Her husband was Gerald Lynch. They were married, but the date and place have not been found. They had no known children.
Pedigree Chart (3 generations)
Events
| Event | Date | Details | Source | Multimedia | Notes |
| --- | --- | --- | --- | --- | --- |
| Birth | 28 MAY 1916 | | | | |
| Death | 7 JUN 1986 | | | | |
Multimedia
Notes
Note 1
Below info from Find a Grave site. Says she had 2 daughters but didn't marry until she was 60. Must have been a previous marriage.
Birth: May 28, 1916
Death: 
Jun. 7, 1986
Odessa American June 9,1986
Graveside services for June Lynch
70,1627 W.25th St.were scheduled
for 2:30 p.m. today at Sunset
Memorial Gardens under the direction
of Hubbard Kelly Funeral Home.
Mrs.Lynch died Saturday at Medical
Center Hospital after a lengthly 
illness.
She was born May 29,1916 in Loco,Oklahoma
She married Gerald Lynch July 16,1976
in Weatherford. Mrs. Lynch lived in 
Odessa for ten years and was a homemaker.
Survivors:her husband;two daughters,
Linda Wertheimer of Washington,D.C.,
and Nancy Cozy of Berino,New Mexico;
a sister, Hester Gault of Carlsbad,
New Mexico;and a niece.
---------------------------------
Married Cornelius Gerald Lynch July 16,
1976 in Parker Co.Tx. He was 68 and she
was 60.Gerald's name and birth year of 
1908 are on the stone(with no death date).
Checked with the cemetery office and they
said he is not buried here.Found his name
on Ancestry.com that has the birth date of
June 12,1908 Navarro Co.Tx, and the death
date of June 1988.ON SSDI found a Gerald
Lynch with the same birth and death dates
as above,with his last place of residence
as Navarro Co.,Tx. Also on Texas Births 
found him born in Corsicana, Navarro Co.,
Tx; and parents as Cornelius J.Lynch & 
Johnnie Mae Colvin.(put his info here 
until I find out where he's buried. 
Family links: 
 Spouse:
  Cornelius Gerald Lynch (1908 - ____)*
*Calculated relationship
Burial:
Sunset Memorial Gardens 
Odessa
Ector County
Texas, USA
Plot: St. Mark Plot 32 Lot 4