Lois Imogene Asher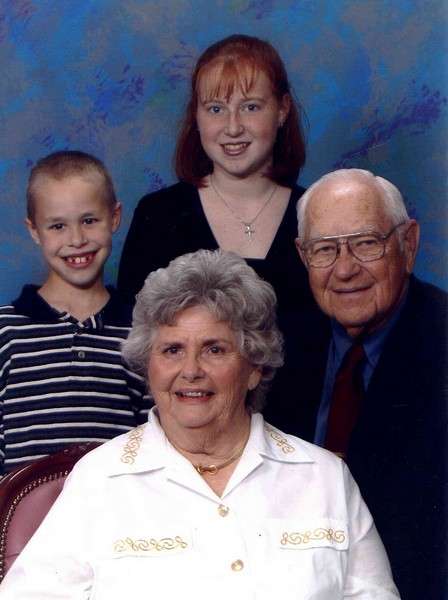 Personal and Family Information
Lois was born on 11 AUG 1927 in Prairie Grove, Arkansas, the daughter of Walter Lee Asher and Margaret E. Walker.
She died on 4 FEB 2015 in Tulsa, OK.
Her husband was LeeRoy Stunkard, who she married on 27 SEP 1947 in Fayetteville, AR. Their three known children were Glen Allen (1950-2010), Richard Dale (1949-?) and Charles Lee (?-?).
Pedigree Chart (3 generations)
Events
Event
Date
Details
Source
Multimedia
Notes
Birth
11 AUG 1927

| | |
| --- | --- |
| Place: | Prairie Grove, Arkansas |

Death
4 FEB 2015
Multimedia
Notes
Note 1
obit
Lois Imogene Stunkard was born August 11, 1927 in Prairie Grove, Arkansas to parents, Lee and Margaret Walker Asher. Imogene, as she was affectionately called by friends and family, passed away on Wednesday, February 4, 2015 in Tulsa, Oklahoma. She was 87 years of age.
Imogene grew up in Prairie Grove, Ark. graduating from Prairie Grove High School with the class of 1945.
Lois Imogene Asher and LeeRoy Stunkard were united in marriage on September 27, 1947 in Fayetteville, Arkansas. At the time of his death in 2010 they had been married for 63 years.
In her spare time, Imogene enjoyed being with her family, sewing, knitting and camping.
She will best be remembered for her wonderful meals. She loved to cook. She made friends
very easily and had a radiant winsome smile.
Imogene was preceded in death by her parents; her beloved husband, LeeRoy; one son, Glen Allen Stunkard and two sisters: Blanche and Claude, two brothers: Elton & Carl.
Imogene is survived by:
Two sons:
Charles Lee Stunkard and wife Linda of Sapulpa, Oklahoma
Richard D. Stunkard and wife, Cherrie of Tulsa, Oklahoma
Five grandchildren and four great-grandchildren