Zachariah Moore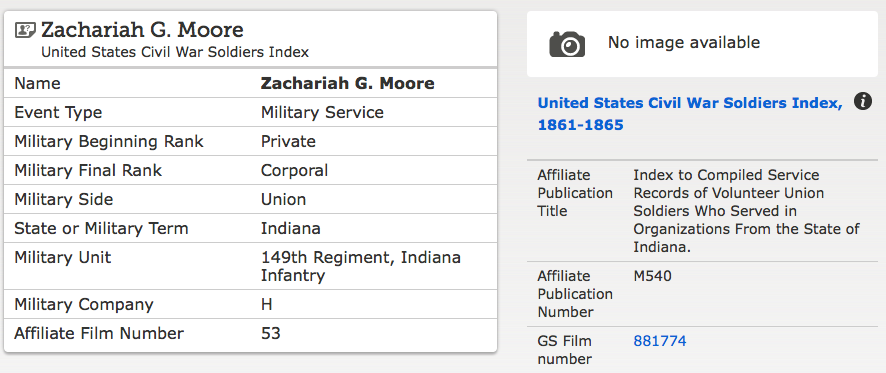 Personal and Family Information
Zachariah was born in 1825 in Kentucky, the son of Thomas Moore and Elizabeth Unknown.
He died about 1863. The place is not known.
His wife was Hannah Jane Antrim, who he married in 1850 in Clay County, Indiana. Their five known children were Lucinda (1851-?), Samuel (1853-?), John M (1855-?), Henry (1857-?) and Aden (1860-?).
Pedigree Chart (3 generations)
Events
| Event | Date | Details | Source | Multimedia | Notes |
| --- | --- | --- | --- | --- | --- |
| Birth | 1825 | | | | |
| Death | ABT 1863 | | | | |
Multimedia