Alma R Nicoson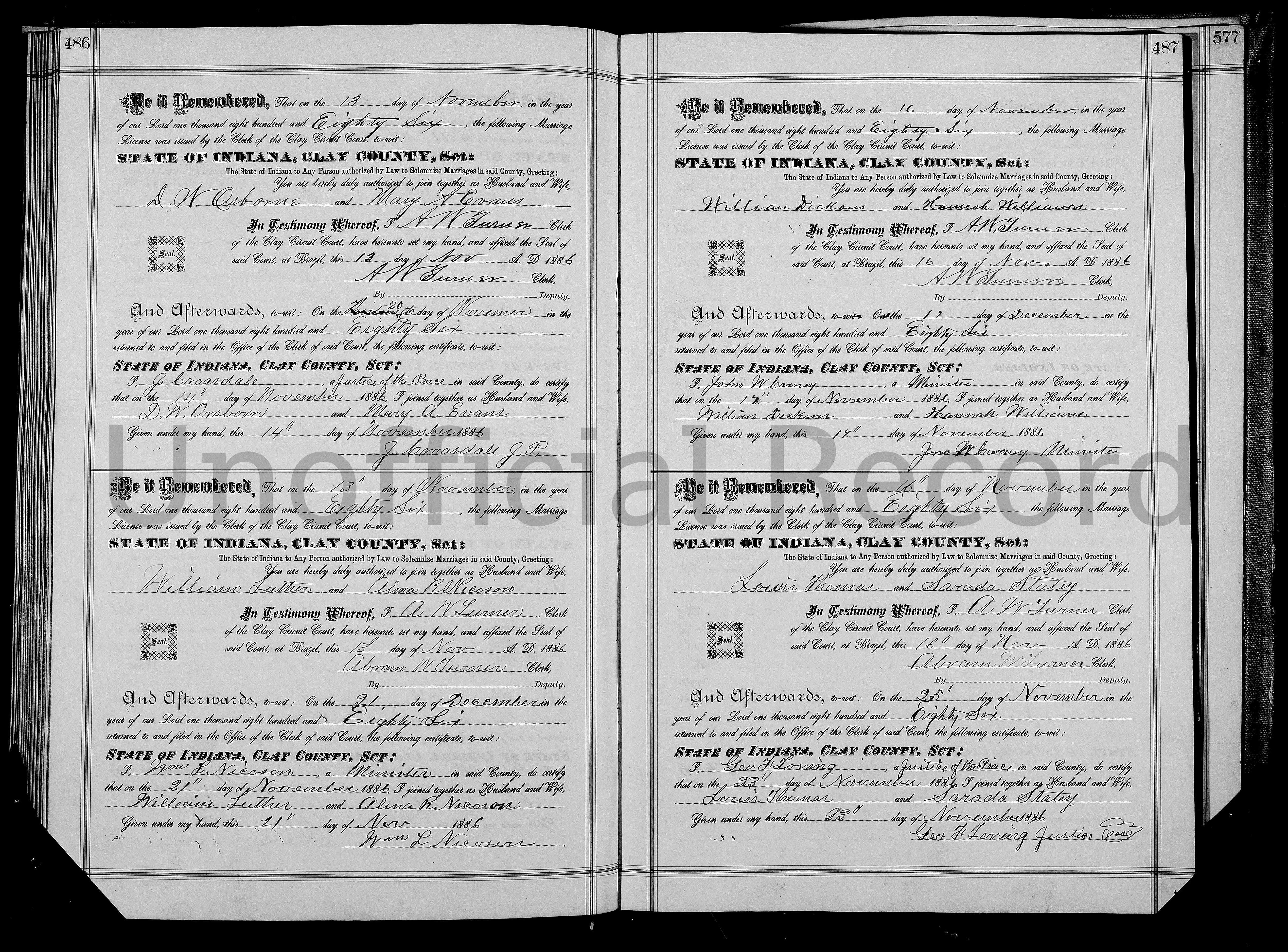 Personal and Family Information
Alma was born in 1871 in Indiana, USA, the daughter of Isaac Newton 'Newt' Nicoson and Minerva B Devore.
She died in 1929. The place is not known.
Her husband was William H. Luther, who she married on 21 NOV 1886 in Clay County IN. They had no known children.
Pedigree Chart (3 generations)
Events
| Event | Date | Details | Source | Multimedia | Notes |
| --- | --- | --- | --- | --- | --- |
| Birth | 1871 | | | | |
| Death | 1929 | | | | |
Multimedia