Louis F. Lemke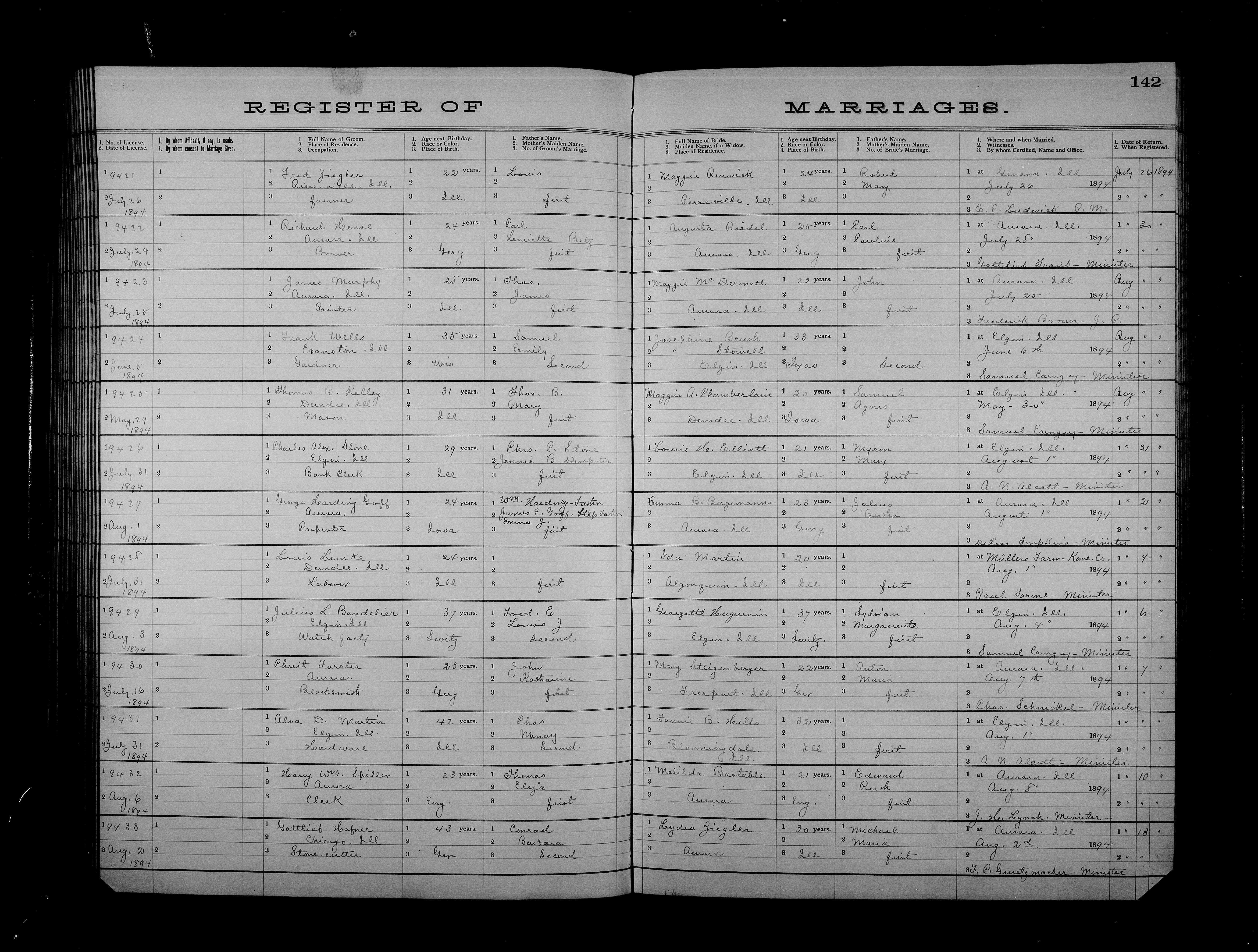 Personal and Family Information
Louis was born in MAY 1871 in Dundee, Illinois, the son of Wiholm Lemke and Christina Ltevnberg.
He has died but the date and place are unknown.
His wife was Ida Martin, who he married on 1 AUG 1894 in Kane County, Illinois. Their four known children were Hereld (c1895-1939), Reuben (1897-1901), Lucile Edith (1902-?) and Donald Frederick (1907-1962).
Pedigree Chart (3 generations)
Events
| Event | Date | Details | Source | Multimedia | Notes |
| --- | --- | --- | --- | --- | --- |
| Birth | MAY 1871 | | | | |
| Death | | | | | |
Multimedia
Notes
Note 1
Wisconsin State Censuses in 1895 and 1905 has Louis F. Lemke and Ida M. Lemke living in Ozaukee, WI