Henry Richmond Webb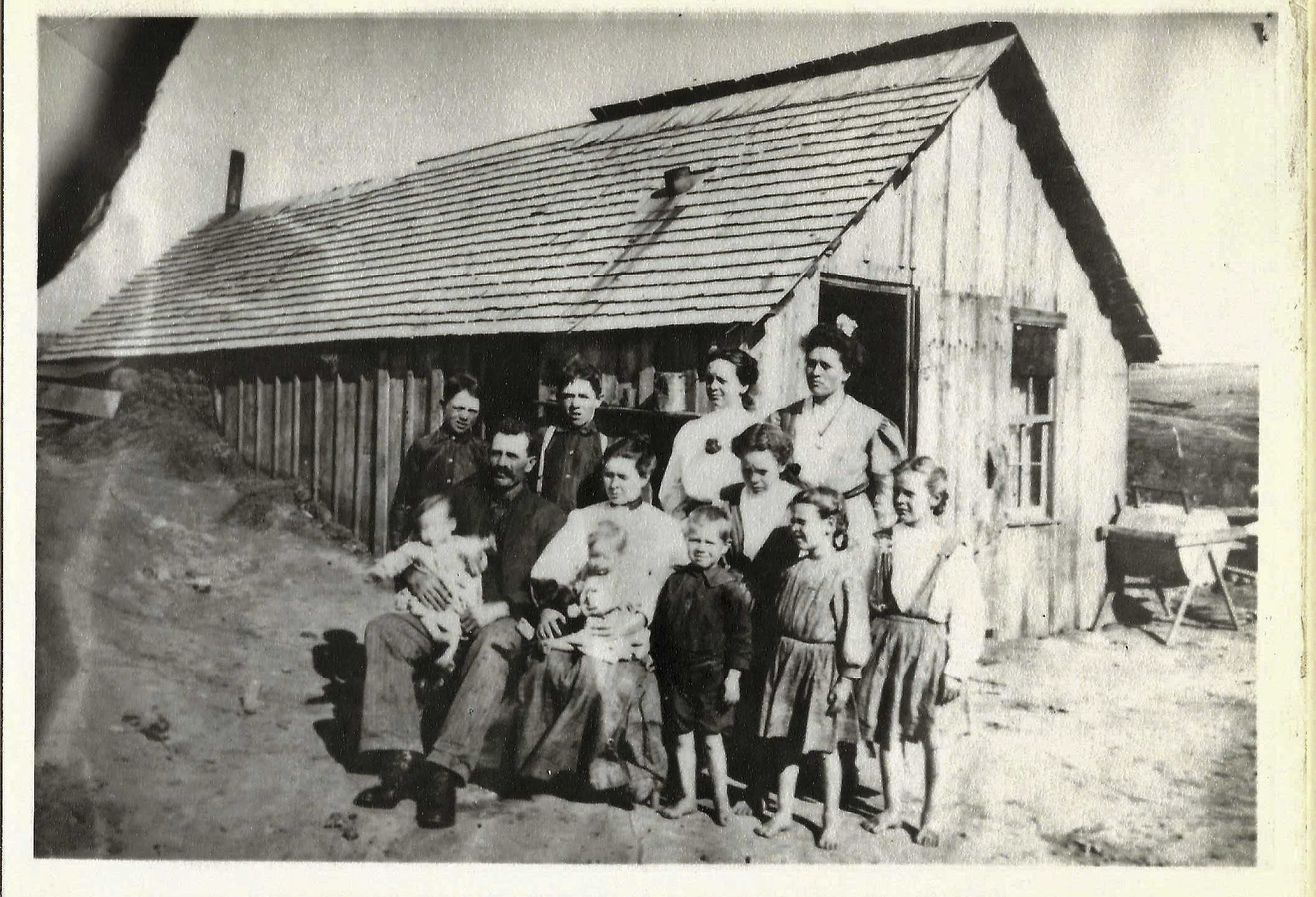 Personal and Family Information
Henry was born on 1 MAR 1868 in Richmond, VA, the son of John Craig Webb and Mary Elizabeth Kessler.
He died on 11 MAR 1954 in Madill, OK.
He had three marriages/partners. His first wife was Minnie Edna Marshall, who he married on 29 SEP 1889 in Nobility, TX. Their fourteen known children were Clennie Ellen (1890-1959), Winnie Pearl (1892-?), Victor Oliver (1894-1967), Roy Olen (1895-1982), Mary Grace (1899-?), Coy Jane (1901-?), Jesse Alma (1903-1980), Dee Ulyssus (1905-?), Virgie Edna (1907-1936), Virgil Richmond (1907-1967), Merle Magadalene (1909-?), William Craig (1911-?), John Wade (1913-1969) and Wilma Fay (1917-?).
His second wife was Camilla Hoggins, who he married on 29 SEP 1945 in Duncan, OK. They had no known children.
His third wife was Mary Ann Tussy, who he married in 1929. The place has not been found. Their only known child was Mary Jean (?-?).
Pedigree Chart (3 generations)
Events
| Event | Date | Details | Source | Multimedia | Notes |
| --- | --- | --- | --- | --- | --- |
| Birth | 1 MAR 1868 | | | | |
| Death | 11 MAR 1954 | | | | |
Multimedia
Notes
Note 1
Notes for HENRY RICHMOND WEBB:
Burried in Woodbury Forest - Madill, OK
His name is Henry Richardson Webb on death certificate
Place of birth - Tennessee - on death Cert.
More stuff about Henry Webb: My aunts, who were the product of my grandmother Mary Ann Tussy's marriage to her first husband John Corbin, tell me that after their father died and their mother Mary Ann married Henry Webb, that they hated him. They said he beat them and was as mean as a junkyard dog. They also said he was lazy and just wasn't inclined to contribute much to the family. I do know they were very poor. I have a letter written by my grandmother Mary Ann, dated approx. 1935, stating that she and Henry were picking cotton and pecans to help make ends meet. At that time they were living in Loco, OK. My Aunt Letha said that Henry had a Model T Ford he was too lazy and poor to fix. Apparently he left in out in the open, and chickens roosted in it, and all the neighbors thought it was hilarious.
Talk about loading insult on injury--Aunt Letha also said Henry was humpbacked and very unattractive...
He pretty much abandoned my mother after his second wife died. At this point he was already in his 60's...he found yet another woman to marry, Camilla Hoggins, and they married in Duncan, OK on Sept. 29th, 1945. Later they moved to Madill.
I heard--but cannot substantiate--that he had almost no contact with his twelve children from his first marriage after he divorced his first wife. Is this true? And do you know why they got a divorce? Divorces were so much rarer then...there must have been very good reasons for it, and I'd love to know.
Henry had a penchant for lying about his age. I do know he lied about his age on the marriage certificate when he married my grandmother. At that time he was already 60, but he said he was 56 or so...I can't remember the exact age he said because the certificate is not in front of me.
Interesting how our stories collaborate on Henry's personality. I have never heard a single good thing about him, and that is a terrible legacy. Also, thank you SO MUCH for that picture! I'd love to hear any more info you might have about Henry...I'm still in shock that other people have done genealogical work on that old coot...LOL...
Stephanie Gordon
stephgordon@earthlink.net
5May2003
Olen Webb says that his second wife visited his first wife Minnie and asked her to take him back and wanted her to take her baby but she refused.