Oliver S. Marshall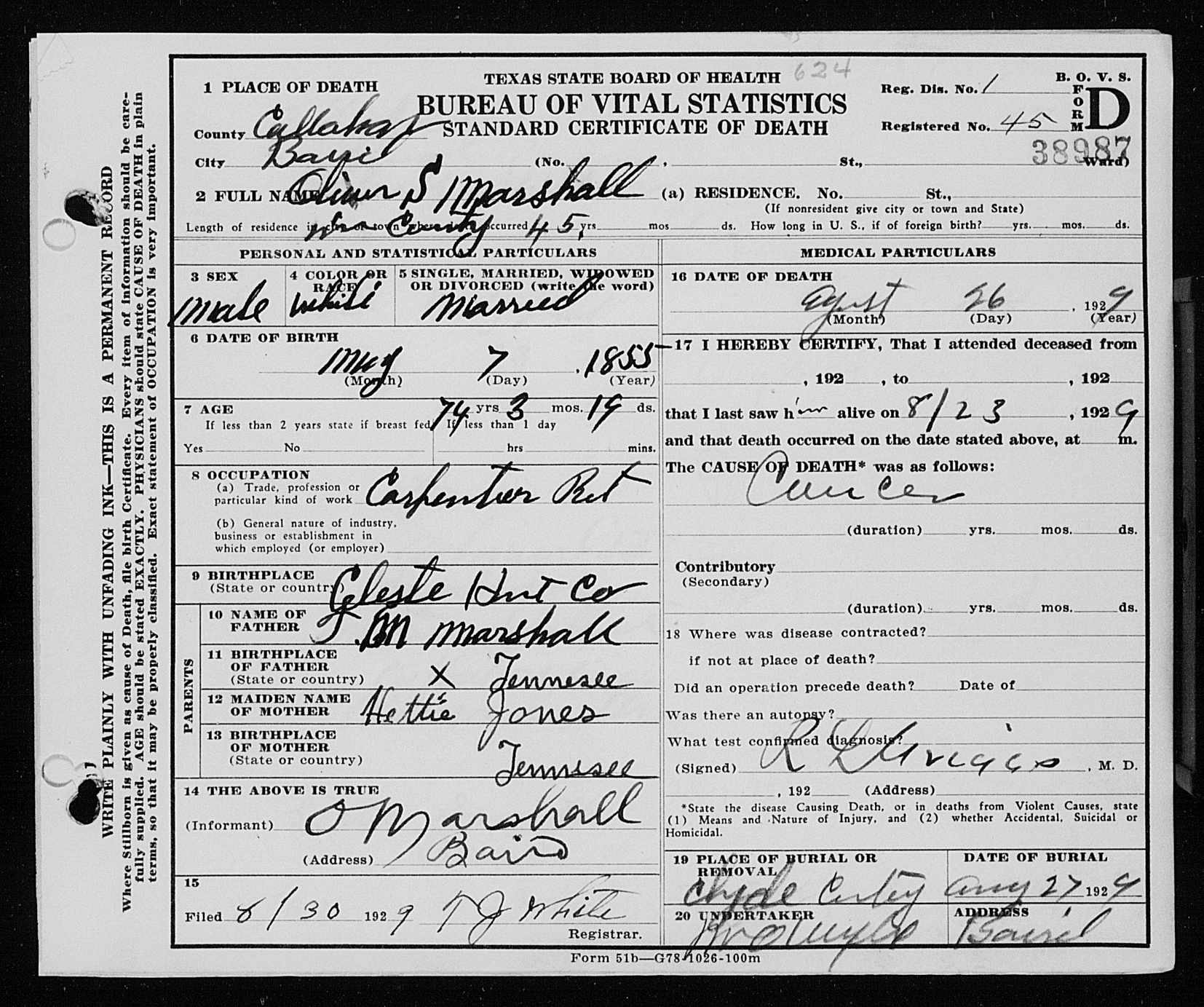 Personal and Family Information
Oliver was born on 7 MAY 1855 in Celeste, Texas, the son of Thomas Wallace Marshall and Hester Caroline Jones.
He died on 26 AUG 1929 in Clyde, Callahan County, Texas, USA.
His wife was Bammer Mobley, who he married on 12 FEB 1879 in Hunt County, Texas. They had no known children.
Pedigree Chart (3 generations)
Events
Event
Date
Details
Source
Multimedia
Notes
Birth
7 MAY 1855
Death
26 AUG 1929

| | |
| --- | --- |
| Place: | Clyde, Callahan County, Texas, USA |
Multimedia