Fern Gray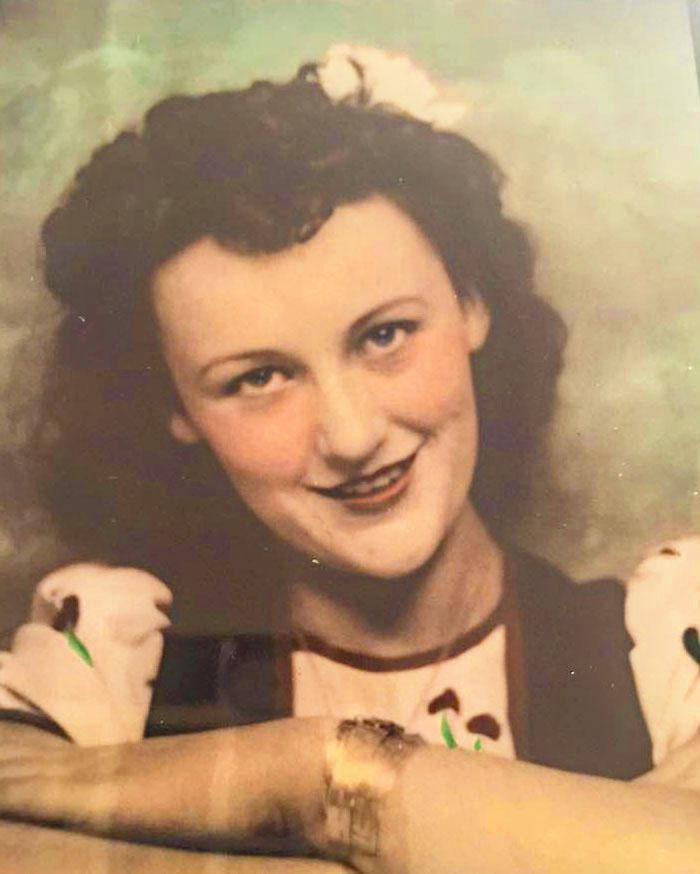 Personal and Family Information
Fern was born on 24 DEC 1921 in Ft. Smith, Arkansas, the daughter of Walter Gray and Olga Sapp.
She died on 19 JUL 2007 in Tulsa, OK.
Her husband was John Lloyd Gibbens, who she married on 15 JUN 1946 in Tulsa, OK. Their three known children were Teresa Elyse (1948-?), Debra Kay (1954-?) and Rebecca Eve (1957-?).
Pedigree Chart (3 generations)
Events
Event
Date
Details
Source
Multimedia
Notes
Birth
24 DEC 1921

| | |
| --- | --- |
| Place: | Ft. Smith, Arkansas |

Death
19 JUL 2007
Multimedia
Notes
Note 1
GIBBONS - Fern, 85, passed away Thursday, July 19, 2007 in Tulsa. Born December 24, 1921 in Ft. Smith, AR, to Walter and Olga (Hanks) Gray. She was a homemaker. Member of Christ The Redeemer Lutheran Chur- ch. Preceded in death by: her parents; sister, Margaret Horn; brother, Bob Gray. Survived by: her husband, John L. Gibbons of the home; children, Teresa Elyse Courtney of Tulsa, Debra Kay Mordecai and husband, Ron of Bald Hill, OK, Rebecca Eve Lee and husband, Jerry of Edmond; grandchildren, Kimberly Taylor and husband, Chris of Tulsa, Kara Courtney Ward of Skiatook, John Andrew of Bentonville, AR, Elizabeth Wallis and husband, Dennis of Bald Hill, Jessie Lee and Kelsey Lee, both of Edmond; great-grandchildren, Conner, Hayden, Alex, Matthew, Jason, Allie, Emily and Sam; dog, Mattie. Service will be 12 Noon, Saturday, July 21, 2007 at Moore's Southlawn Chapel, with burial at Floral Haven Cemetery.