Ralph Reedy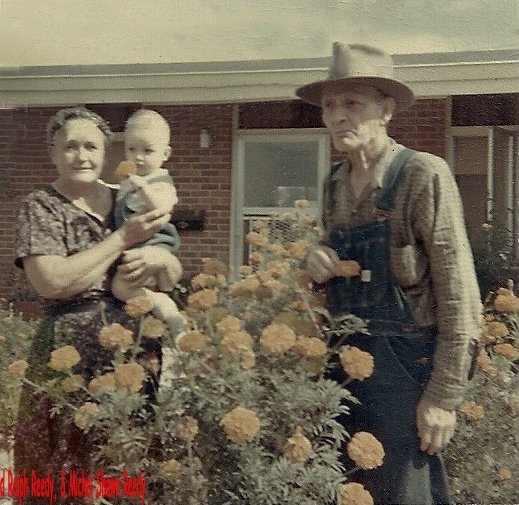 Personal and Family Information
Ralph was born on 13 FEB 1895 in Mounds, MO, the son of Joseph Reedy and Margaret Cassie Moore.
He died in JUL 1979. The place is not known.
His wife was Hester Newberry. They were married, but the date and place have not been found. Their three known children were Melvin (1940-?), Vendel (1918-?) and Versel (?-?).
Pedigree Chart (3 generations)
Events
| Event | Date | Details | Source | Multimedia | Notes |
| --- | --- | --- | --- | --- | --- |
| Birth | 13 FEB 1895 | | | | |
| Death | JUL 1979 | | | | |
Multimedia