Pierce Tyler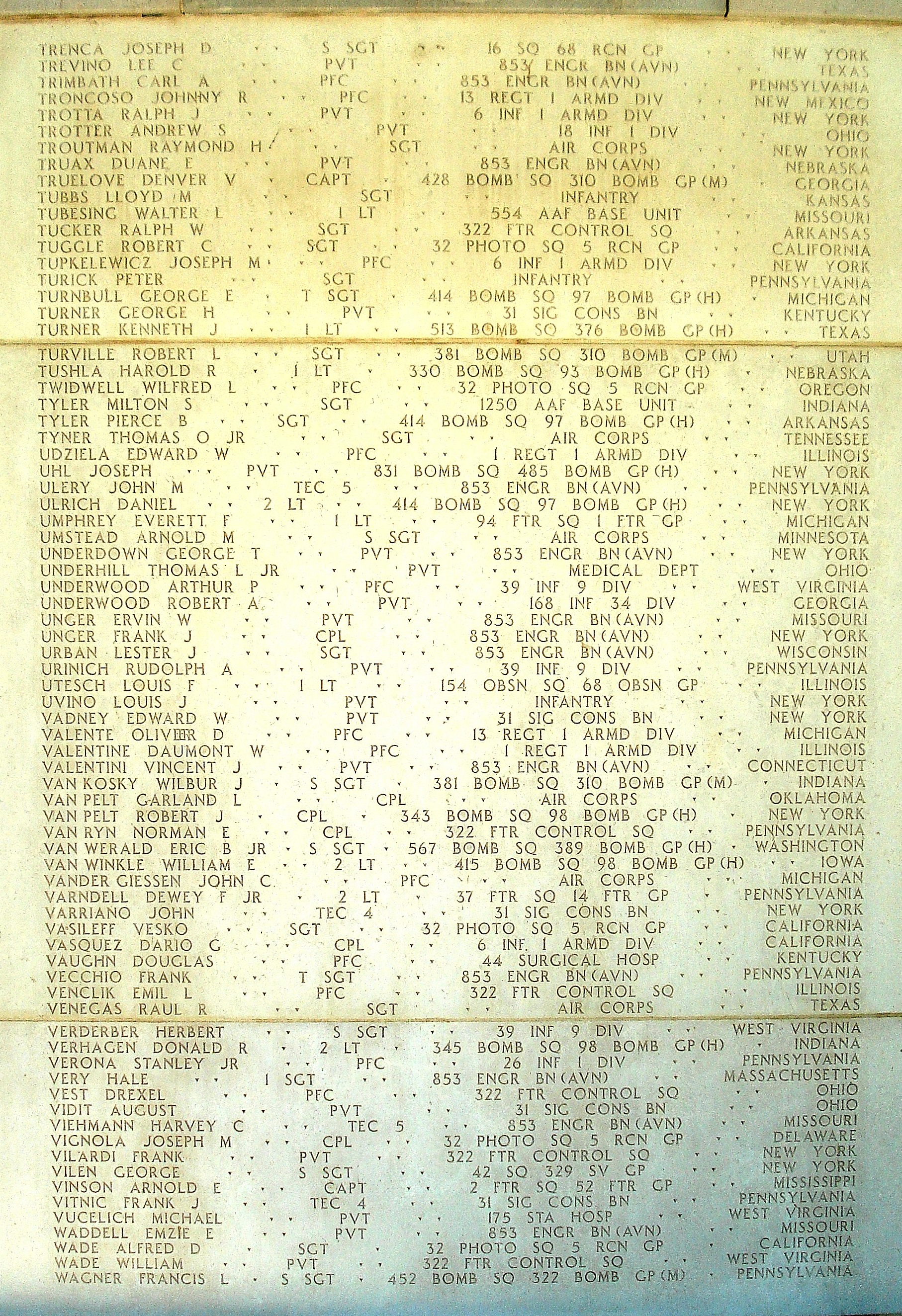 Personal and Family Information
Pierce was born about 1903, the son of Elijah Joseph Tyler and Ina Genoa Holloway. The place is not known.
He died on 26 DEC 1942 in Carthage, Tunis, Tunisia.
Pedigree Chart (3 generations)
Events
Event
Date
Details
Source
Multimedia
Notes
Birth
ABT 1903
Death
26 DEC 1942

| | |
| --- | --- |
| Place: | Carthage, Tunis, Tunisia |
Multimedia
Notes
Note 1
Per Wadette Howell Matthews: (2018)
Uncle Elijah had 3 boys, Pierce, Dennis and I'm having a loss on other name. At beginning of WWII according to what Mother told me, Pierce had started college and was playing collegiate football and his name was called while he was on the field to leave game to go overseas for service. His plane went down at beginning of war. Body never found.
Ok the brother's name was Owen Tyler. Bro to Pierce and Dennis. My mind had to go thru the files!
Note 2
Pierce served as a Sergeant & Ball Turret Gunner on B-17 "Birmingham Blitzkreig" (#41-24413), 414th Bomber Squadron, 97th Bomber Group, Heavy, U.S. Army Air Force during World War II.
He resided in Arkansas prior to the war.
Pierce was declared "Missing In Action" when his B-17 was hit by enemy flak and exploded during the war. He was awarded the Air Medal with 1 Oak Leaf Clusters and the Purple Heart.
Service # 37102271
PLOT: Tablets of the Missing