Paul Douglas Bissett Sr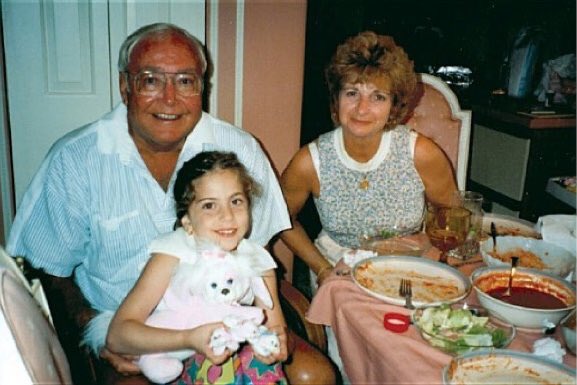 Personal and Family Information
Paul was born on 7 APR 1926 in Benwood, West Virginia USA, the son of George Lindsey Bissett and Sarah "Sally" Ann Leach.
He died on 31 MAR 2013 in Wheeling, Ohio.
His wife was Veronica "Ronnie" Ferrie. They were married, but the date and place have not been found. Their only known child was Cynthia Louise (1954-?).
Pedigree Chart (3 generations)
Events
Event
Date
Details
Source
Multimedia
Notes
Birth
7 APR 1926

| | |
| --- | --- |
| Place: | Benwood, West Virginia USA |

Death
31 MAR 2013
Multimedia
Notes
Note 1
Paul Bissett, Sr.
April 7, 1926 - March 31, 2013
BISSETT, Paul Douglas, Sr., 86, of Glen Dale, WV, died Sunday March 31, 2013 in Liza's Place.
He was born April 7, 1926 in Benwood, WV, a son of the late George and Sally Leach Bissett.
Paul was a member of St. Matthews Episcopal Church, retired Insurance Agent for State Farm Insurance, was past president of Wheeling Association of Life Underwriters, Wheeling Civic Oratoria Society, Wheeling Lions Club, Wheeling Junior Chamber of Commerce; member of the Osiris Temple AAONMS, State Committee member of the Wheeling Association of Life Underwriters, Wheeling Lodge #5 AF & AM, Scottish Rite, Masonic 33rd degree, and attended West Liberty University.
In addition, Paul was a very well known singer throughout the valley.
Paul was also preceded in death by a sister, Virginia Almond.
Surviving is his loving wife of 63 years, Veronica "Ronnie" Ferrie Bissett; 3 children; Doug Bissett and his wife Carole of Wheeling, Cynthia Germanotta and her husband Joe, of Manhattan, NY, Sheri Cates and her husband Steve, of New Windsor, MD, 4 grandchildren; Laura Mull and her husband Adam, Jenny Snyder and her husband Michael, Stefani and Natali Germanotta, 2 great grandchildren; Grace and Jillian Mull, and numerous nieces, nephews and cousins.
Friends will be received on Wednesday, April 3, 2013, from 2-4 and 5-8pm at the Altmeyer Funeral Home, 1400 Eoff St., Wheeling.
Funeral services will be conducted on Thursday, April 4 at 11:00am in St. Matthews Episcopal Church, 1410 Chapline Street, with Rev. Mark E. Seitz officiating.
Interment will follow in Mt. Calvary Cemetery.