Homer Luther Tyler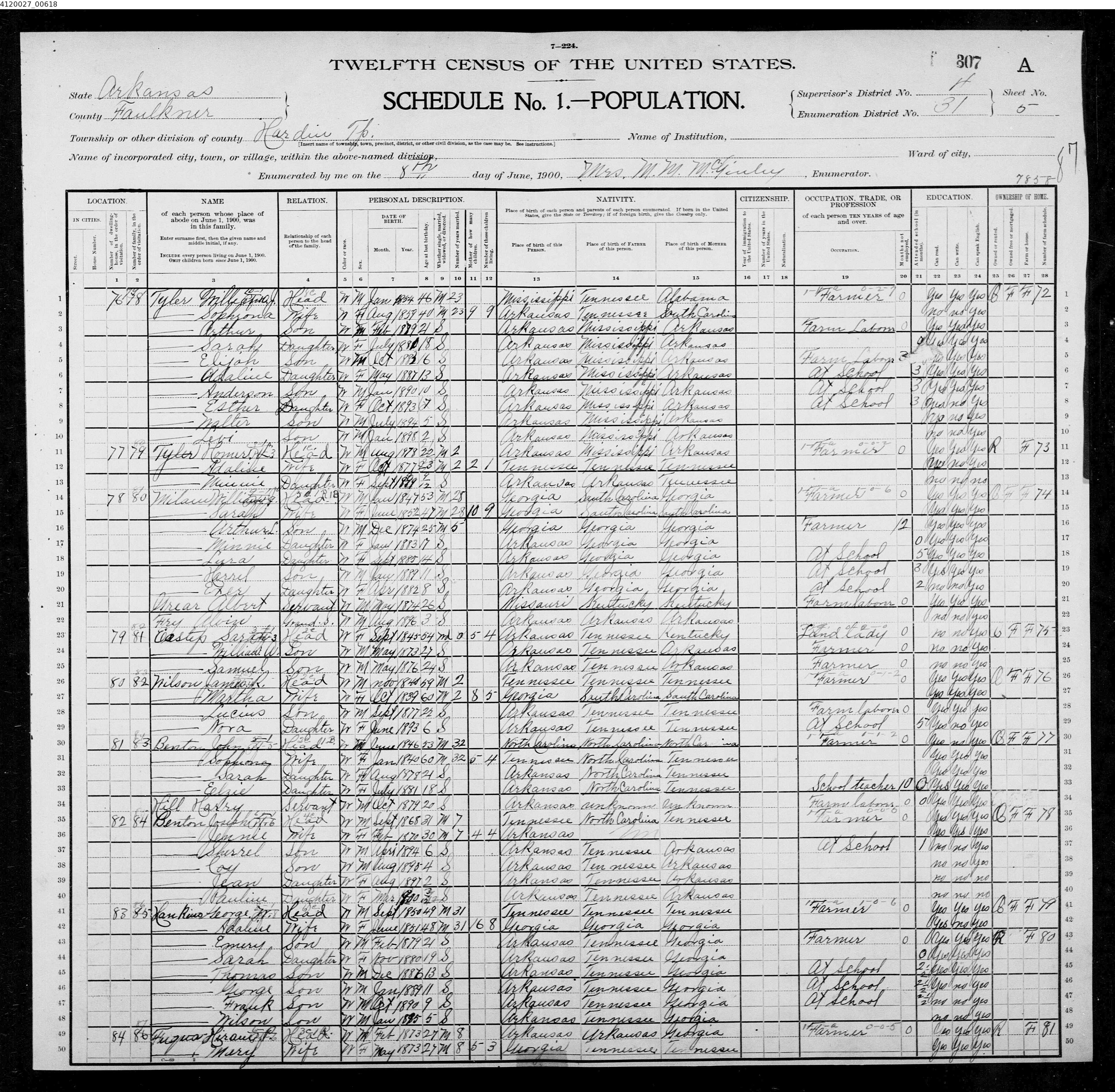 Personal and Family Information
Homer was born on 4 AUG 1878 in Greenbrier, Arkansas, the son of William John Tyler and Sofronia Ann Reynolds.
He died on 26 SEP 1947 in Little Rock, AR.
His wife was Adaline Graham. They were married, but the date and place have not been found. Their thirteen known children were Minnie E. (1899-?), Clarence Orzo (c1902-?), Katey A. (1904-?), Homer Oyd (1906-1985), Vivian (1907-1980), Jessie Bly (1909-1976), James Lewis (1911-1947), Ida Bell (1913-1976), Thomas Otto (1915-2000), Gerald M. (1918-1981), C. Dewey (?-?), Myrtle R. (?-?) and Dewitt (?-?).
Pedigree Chart (3 generations)
Events
Event
Date
Details
Source
Multimedia
Notes
Birth
4 AUG 1878

| | |
| --- | --- |
| Place: | Greenbrier, Arkansas |

Death
26 SEP 1947
Multimedia
Notes
Note 1
Per Wadette Howell Matthews, Homer's great niece:
This is the birth order of the 11 Tyler children: Homer, Arthur, Sallie, Elijah, Addie, Noah, Esther, Walter, Levi, Ira, and Virgil.
As an older man, Homer jumped off one of the two bridges in Little Rock crossing Arkansas River and died. I used to know which bridge but have forgotten name.