Clifton Gene Gibbons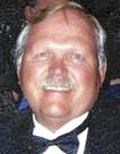 Personal and Family Information
Clifton was born on 24 JUL 1947, the son of Clifton Elmer Gibbons and Mary Maxine Pendleton. The place is not known.
He died on 8 JAN 2014 in Del City, OK.
Pedigree Chart (3 generations)
Events
| Event | Date | Details | Source | Multimedia | Notes |
| --- | --- | --- | --- | --- | --- |
| Birth | 24 JUL 1947 | | | | |
| Death | 8 JAN 2014 | | | | |
Multimedia
Notes
Note 1
July 24, 1947 - January 8, 2014 DEL CITY Gene Gibbons of Del City passed away on January 8, 2014 at the age of 66. He was born on July 24, 1947 in Oklahoma City, OK to Clifton and Maxine Gibbons. He was married to Barbara Gibbons and is survived by her and his mother Maxine (Gibbons) Davis as well as his sister Elaine Gibbons, both of Del City. Also surviving is his daughter, Kashyn of Edmond; his son, Chayse and wife Celestae of Princeville, Hawaii; his step-children, Bryan and wife Tanna Fried and Julie and husband Chris McKone; his grandchildren, Pierce, Chayse Olivia, and Reece Gibbons, Ella and Harrison Fried, and Maddie and Graycen McKone. Gene was preceded in death by his father Clifton and his brother Charlie. Gene was a beloved member of the Del City High School Class of 1966, having served as a class officer and a starter on the school's football and wrestling teams. Following graduation he joined the United States Marine Corps and experienced combat duty in Vietnam. Gene retired from a thirty year career with AT&T where like his father he worked as a lineman. In retirement Gene enjoyed time with his grandchildren and providing for his mother and sister on a regular basis. He also enjoyed time with Barbara at Lake of the Arbuckles as well as continued efforts to refine his artistic talent. Gene will be greatly missed and fondly remembered by his family and many friends. A memorial service to celebrate Gene's life will be held at 10:00am, Saturday, January 18, 2014, in the Candlewood Chapel at Ford Funeral Service.
Published in The Oklahoman on Jan. 16, 2014