Charles H. Stunkard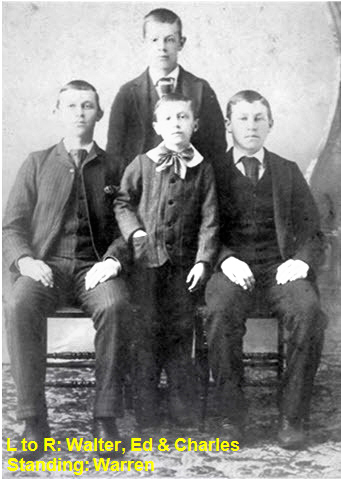 Personal and Family Information
Charles was born on 3 MAR 1875 in Clay County IN, the son of George Stunkard and Elizabeth Brown.
He died in 1958. The place is not known.
His wife was Mary Belle (Molly) Gibbons. They were married, but the date and place have not been found. Their four known children were Dorothy (1904-1982), Harold (?-?), Lawrence C. (1914-1998) and LeeRoy (c1919-2010).
Pedigree Chart (3 generations)
Events
| Event | Date | Details | Source | Multimedia | Notes |
| --- | --- | --- | --- | --- | --- |
| Birth | 3 MAR 1875 | | | | |
| Death | 1958 | | | | |
Multimedia
Notes
Note 1
Burial: Memorial Park Cemetery Tulsa Tulsa County Oklahoma, USA Plot: Terrace Garden
Parents: George Stunkard (1846 - 1921) Elizabeth Brown Stunkard (1846 - 1926) Spouse: Mary Belle Gibbons Stunkard (1880 - 1971) Siblings: Walter M. Stunkard (1872 - 1936)* Nora Stunkard (1873 - 1945)* Nettie Stunkard (1873 - 1953)* Charles H Stunkard (1875 - 1958) Warren Stunkard (1877 - 1957)* George Edward Stunkard (1883 - 1965)*