Dorothy Stunkard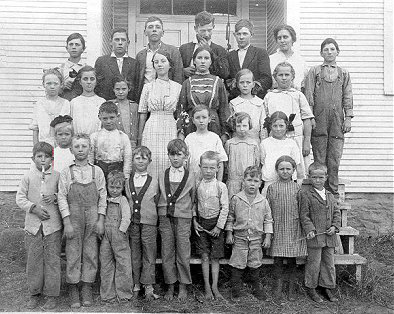 Personal and Family Information
Dorothy was born on 20 MAY 1904, the daughter of Charles H. Stunkard and Mary Belle (Molly) Gibbons. The place is not known.
She died on 21 OCT 1982 in Tulsa, OK.
Her husband is not known. They were married, but the date and place have not been found. Their two known children were Gerald Allen (1925-2014) and Doris Carolyn (1937-?).
Pedigree Chart (3 generations)
Events
| Event | Date | Details | Source | Multimedia | Notes |
| --- | --- | --- | --- | --- | --- |
| Birth | 20 MAY 1904 | | | | |
| Death | 21 OCT 1982 | | | | |
Multimedia
Notes
Note 1
I am pleasantly shocked at what I found on your web page; a picture of the old Golden Rule School House, 71st and Lewis, Tulsa County, OK.  I moved there with my family in December 1941, when I was 14 months old,  and remained there until I married in 1961.  My dad purchased the 1-acre property from a man who I believe was responsible for converting the school into a dwelling, after a fire had almost destroyed the structure. My dad sold the property in 1969, and later it was razed c. 1975.  The exact  location was 7335 S. Lewis, where today stands an office building. 
Interesting that I knew one of the persons in the photo; Dorothy Stunkard, on 3rd row.  The Stunkard's  lived at the corner of 71st and Lewis (NE corner) in a large two-story brick dwelling, having a large farm in the area.  We had good neighborly interaction with the family.
Everett L. Ward