Ida Mae Gibbons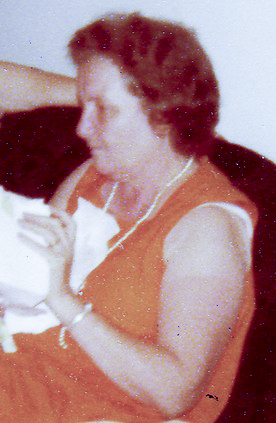 Personal and Family Information
Ida was born on 16 FEB 1927 in Tulsa, OK, the daughter of Russell Harrison 'Harry' Gibbons and Hazel Viola Cline.
She died on 1 JUN 2011 in Tulsa, OK.
Her husband was William 'Willie' Everett Dooley, who she married on 20 JUL 1953 in Tulsa, OK. They had no known children.
Pedigree Chart (3 generations)
Events
| Event | Date | Details | Source | Multimedia | Notes |
| --- | --- | --- | --- | --- | --- |
| Birth | 16 FEB 1927 | | | | |
| Death | 1 JUN 2011 | | | | |
Multimedia