James Opie Reedy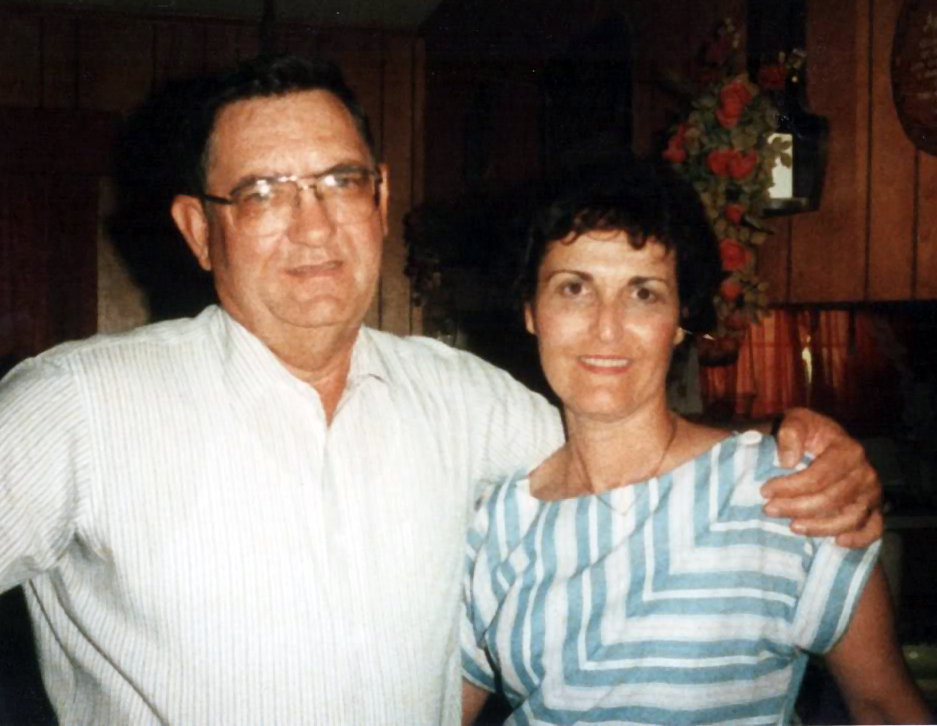 Personal and Family Information
James was born on 4 AUG 1935 in Conway, Faulkner County, AR, the son of Thomas DeWitt Reedy and Narva Noreen Graham.
He died on 22 JAN 1998 in Gainesville, GA.
His wife was Marian Janice Hawk. They were married, but the date and place have not been found. Their two known children were Jeffery Linn (1957-?) and Susan Leigh (1961-?).
Pedigree Chart (3 generations)
Events
Event
Date
Details
Source
Multimedia
Notes
Birth
4 AUG 1935

| | |
| --- | --- |
| Place: | Conway, Faulkner County, AR |

Death
22 JAN 1998
Multimedia
Notes
Note 1
James O. Reedy died Jan. 22, 1998, following a sudden illness.
"Jim" Reedy was born Aug. 4, 1935, in Faulkner County, Ark., and had lived in Gainesville since 1968.
Jim was the son of Thomas Dewitt and Noreen Graham Reedy. He grew up on a farm near Conway, Ark., with three brothers and four sisters.
He attended Arkansas State Teachers College and Hendrix College in Conway, Ark. Jim worked in the fields of retail and real estate. He was a creative thinker who loved to negotiate a good deal. His greatest expertise was buying and merchandising.
He began his career with West & Co. of Minden, La., a chain of department stores. He worked with Sam Walton in Bentonville, Ark., as Mr. Walton began to build the Wal-mart operation. Jim worked directly for Mr. Walton and was instrumental in the soft goods development of the early Wal-mart stores.
Mr. Reedy moved to Gainesville in 1968 and was one of the founders of Gibson's Discount Center. Gibson's grew to a five-store operation with two stores in Gainesville, and stores in Athens, Cleveland and Covington. The business changed its trade name to Big G Discount Centers in 1980. Through these operations, Big G employed thousands of people over two decades.
Mr. Reedy closed the retail operation in 1989 as the discount department store business came to be dominated by national chain stores. Jim's greatest pleasure from his retail career was the many
relationships he formed with customers, employees and suppliers.
During the 1990s, Jim applied his knowledge of the retail business to start a new career in commercial real estate. He was employed by Charles Williams REIC of Rome. He was a partner in Riverbend Mall and served as its general manager.
Jim was an outstanding amateur golfer. He played "scratch" golf for many years, and won numerous tournaments including the Gainesville City Championship and the Chattahoochee Country Club Championship. His golf buddies were his best friends; some of them have enjoyed a
regular game for almost 30 years.
Jim will be remembered for the strength of his character, humor, warmth, compassion and generosity. Bible study was his primary personal interest over the past several years. He firmly believed in Jesus Christ as his Lord and Savior. His recent days have been happy and contented. His family takes great comfort in his spiritual peace.
Funeral services will be at 11 a.m. Monday, at Little-Davenport
Funeral Home, Gainesville, with the Rev. Matt McGowan officiating. Mr. Reedy's nephew, Bill Reedy, will sing. This service will worship Jesus Christ, our Lord and Savior, and celebrate Mr. Reedy's life and
graduation into God's hands. Burial will be in Memorial Park Cemetery following the worship service. Jim loved and served his family well. He is survived by his wife, Marian Reedy; a son and daughter-in-law, Jeff and Ginger Reedy; a daughter, Susan Reedy; grandchildren, Sarah Linn Reedy, Gailey Ann Reedy and John Reedy; brothers and sisters, Reg Reedy, Jaunita Mauldin, Ruby Bradfield, John Reedy and Nancy Skinner; and numerous nieces and nephews.