William Gertrude Glover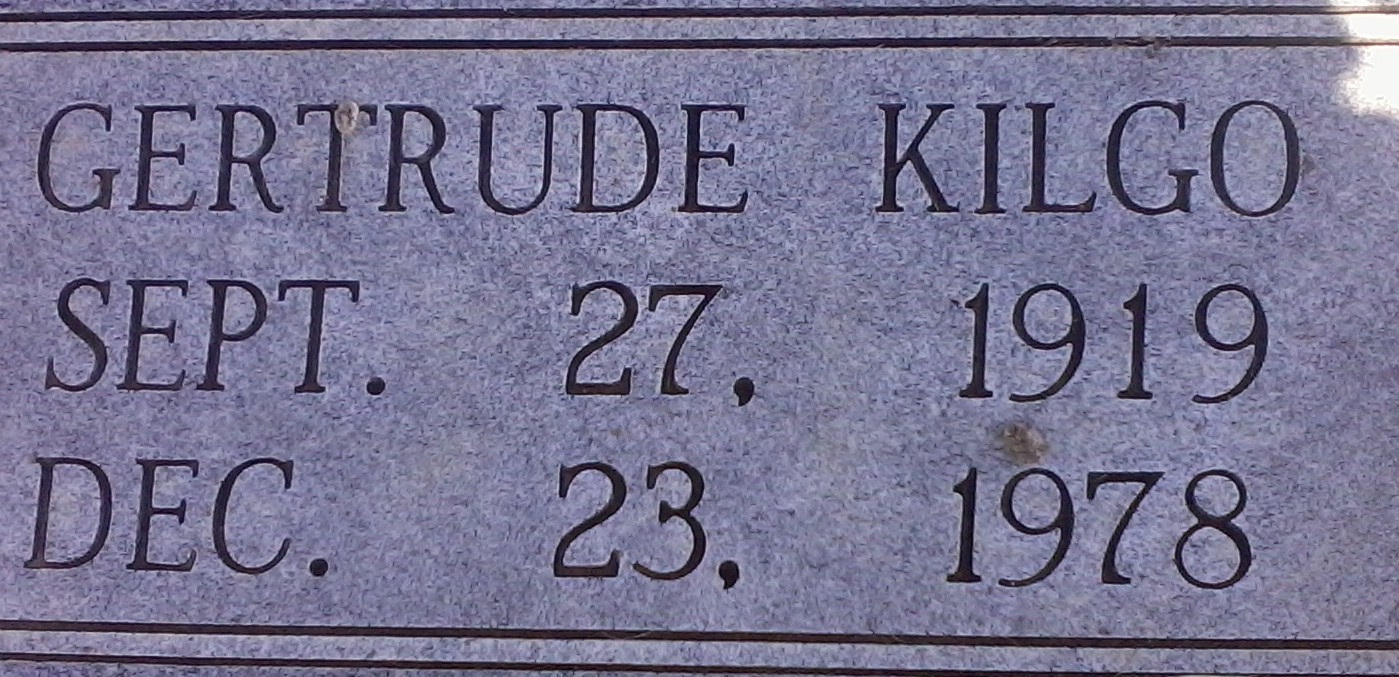 Personal and Family Information
William was born on 27 SEP 1919 in Greenbrier, Arkansas, the daughter of James Augustus Glover and Carrie Petro Kidd.
She died on 23 DEC 1978 in Prague, OK.
Her husband was Herbert Kilgo. They were married, but the date and place have not been found. They had no known children.
Pedigree Chart (3 generations)
Events
Event
Date
Details
Source
Multimedia
Notes
Birth
27 SEP 1919

| | |
| --- | --- |
| Place: | Greenbrier, Arkansas |

Death
23 DEC 1978
Multimedia
Notes
Note 1
Buried Prague Cemetery, Prague, Oklahoma (Lincoln County)