Jane Gibbons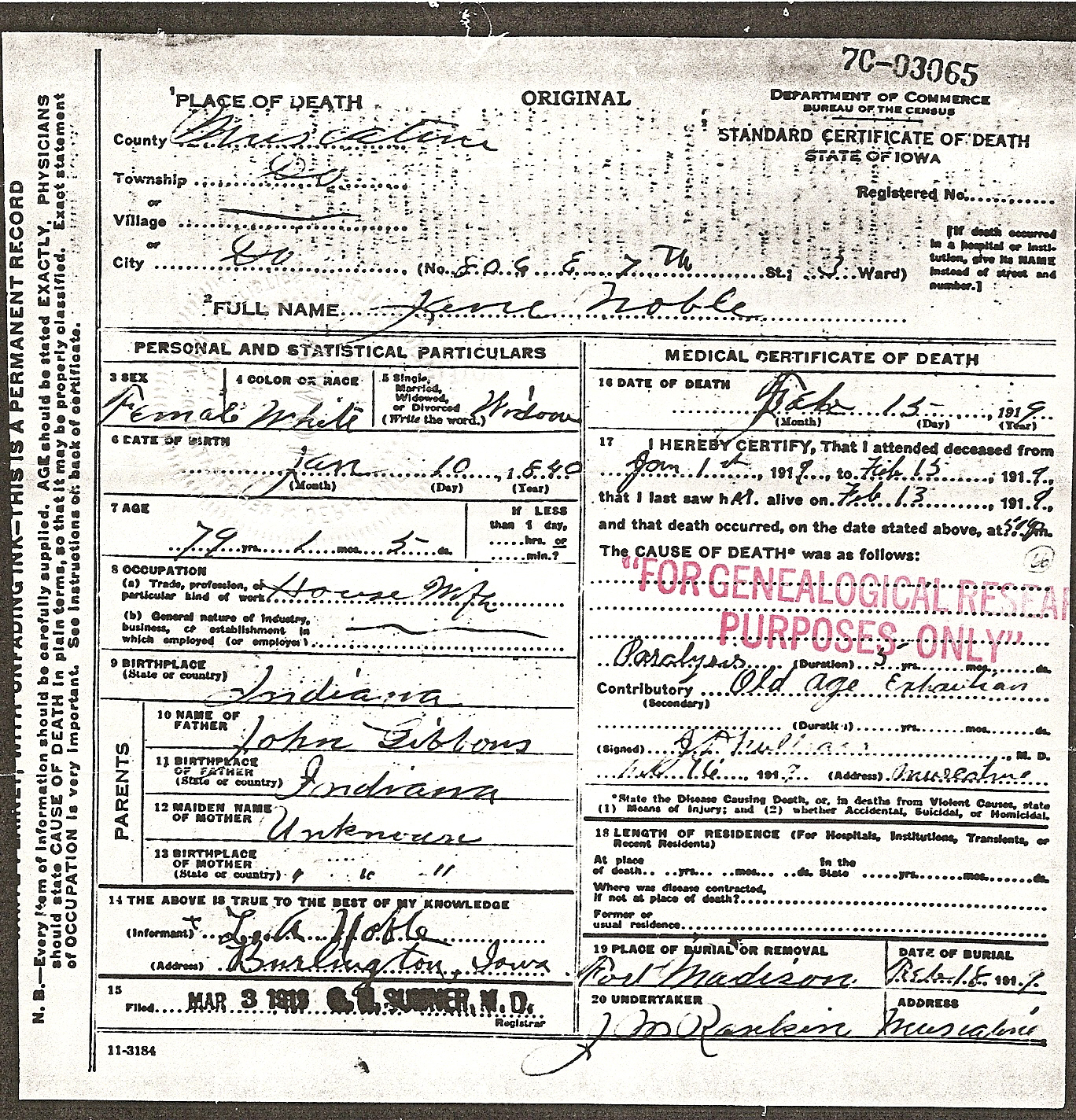 Personal and Family Information
Jane was born on 10 JAN 1840 in Indiana, the daughter of Hamilton John Gibbons and Magdalena Mary Beckley.
She died on 15 FEB 1919 in Muscatine, Iowa.
She had two marriages/partners. Her first husband was Andrew J Noble, who she married on 9 DEC 1858 in Burlington, IA. Their eight known children were George N (1858-?), Irvin E (c1864-1880), Leander (1865-1934), Walter (c1869-?), Alice May (1870-1943), Clarence Marion (1872-1942), Almina Ella (1875-?) and Florence Etta (1880-1959).
Her second husband is not known. They were married, but the date and place have not been found. They had no known children.
Pedigree Chart (3 generations)
Events
| Event | Date | Details | Source | Multimedia | Notes |
| --- | --- | --- | --- | --- | --- |
| Birth | 10 JAN 1840 | | | | |
| Death | 15 FEB 1919 | | | | |
Multimedia