George Harvey 'Harve' Presnell Jr.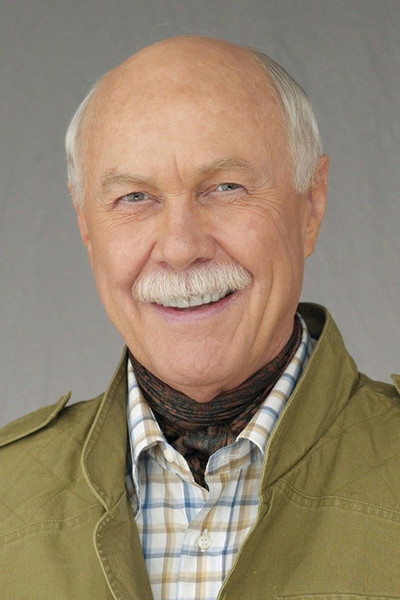 Personal and Family Information
George was born on 14 SEP 1933 in Modesto, Stanislaus County, California, the son of George Hubert Presnell and Ada Lorraine Jones.
He died on 30 JUN 2009 in Santa Monica, CA, USA.
He had two marriages/partners. His first wife was Veeva Suzanne Unknown, who he married on 6 MAY 1966. The place has not been found. Their only known child was Etoile Ruby (?-?).
His second wife was Sheryl Mae Green, who he married on 15 JUL 1957. The place has not been found. They had no known children.
Pedigree Chart (3 generations)
Events
Event
Date
Details
Source
Multimedia
Notes
Birth
14 SEP 1933

| | |
| --- | --- |
| Place: | Modesto, Stanislaus County, California |

Death
30 JUN 2009

| | |
| --- | --- |
| Place: | Santa Monica, CA, USA |
Multimedia
Notes
Note 1
Actor, Singer. He will be best remembered for playing Daddy Warbucks in various renditions of "Annie" around 2000 times. Born George Harvey Presnell, and raised in California, he earned an athletic scholarship to the University of Southern California (USC), but, soon after enrolling, received a like offer from the music department; dropping out of USC, he sang in Europe for three years, and was noticed by Meridith Wilson, who was preparing to bring "The Unsinkable Molly Brown" to Broadway. In 1960, Presnell was to star as Leadville Johnny Brown, opposite Tammy Grimes in the title role; he reprised his part for the 1964 movie, with Debbie Reynolds in the lead. 1960 also saw him take the baritone role in Eugene Ormandy's recording of Carl Orff's "Carmina Burana". Over his career, Presnell was to have several turns on the silver screen, including the 1969 "Paint Your Wagon", the comedy "Fargo" (1996), and the role of General Marshall in "Saving Private Ryan". From 1979 to 1981, he toured with "Annie", then took Daddy Warbucks to Broadway, staying until the show closed in 1983. He was also to appear in two "Annie" spin-offs, though neither was as successful as the original. In 1984, he took the part of Don Quixote in a revival of "Man of La Mancha". Presnell died of pancreatic cancer; his art is preserved on a number of CDs and DVDs.
Note 2
Harve Presnell, Singing Actor, Dies at 75
By WILLIAM GRIMESJULY 2, 2009, NEW YORK TIMES
Harve Presnell, whose rich operatic baritone thrilled audiences in the stage and film versions of "The Unsinkable Molly Brown" and who made an unexpected return to the screen as William H. Macy's overbearing father-in-law in "Fargo," died Tuesday in Santa Monica, Calif. He was 75 and lived in Livingston, Mont.
The cause was complications of pancreatic cancer, said his agent, Gregg Klein.
Mr. Presnell, who trained as an opera singer, brought an imposing physical presence — he stood 6 feet 4 inches — and a resplendent voice to the Broadway stage, delivering a star-making performance as Leadville Johnny Brown in "The Unsinkable Molly Brown."
"He anchored that show, with a down-to-earth quality that played perfectly against Tammy Grimes's wonderfully eccentric style," said Miles Kreuger, the president of the Institute of the American Musical. "It's a pity they didn't give him more larger-than-life roles because he had the physical presence and the voice for it."
It was Mr. Presnell's misfortune to arrive on the scene as the golden age of the musical was in its twilight, and roles worthy of his voice were few and far between.
His triumphant debut led to unsatisfactory film roles and a somewhat stunted career appearing in national tours of Broadway musicals, most notably as Daddy Warbucks in "Annie," a role he also played on Broadway and reprised in the ill-fated "Annie 2: Miss Hannigan's Revenge."The Coen brothers gave him a second Hollywood career as a character actor when they cast him in "Fargo" in 1996. That role led to a series of meaty film parts, including Gen. George C. Marshall in "Saving Private Ryan."
George Harvey Presnell was born in Modesto, Calif. After graduating from Modesto High School, he studied voice at the University of Southern California and embarked on a concert career.
In the 1950s he sang with the Roger Wagner Chorale and performed on their recordings for Capitol, including the Christmas album "Joy to the World," "Folk Songs of the New World" and "Folk Songs of the Frontier."
Mr. Presnell also sang the baritone part in the 1960 recording of Carl Orff's "Carmina Burana," with Eugene Ormandy conducting the Philadelphia Orchestra.
After hearing Mr. Presnell sing, Meredith Willson created the part of Johnny Brown as a star-making vehicle for him. When "The Unsinkable Molly Brown" opened in 1960, with Ms. Grimes in the starring role, Mr. Presnell planted his feet and let audiences have it with both barrels as he boomed the songs "Colorado, My Home" and "I'll Never Say No." He repeated the role in the highly successful film version, released in 1964, with Debbie Reynolds as Molly.
It was a once-in-a-lifetime role. In 1965 he tried his hand at a straight western, "The Glory Guys," but he was desperate to sing, which helps explain his appearance in the Connie Francis film "When the Boys Meet the Girls."
The film of "Paint Your Wagon" (1969), with bizarre casting that mingled Lee Marvin, Clint Eastwood and Jean Seberg, delivered the golden opportunity to sing the unforgettable ballad "They Call the Wind Mariah," but by the 1970s his Hollywood adventure had seemingly come to an end.
For the next decade Mr. Presnell toiled in the minor leagues of musical theater. He toured with "Annie Get Your Gun" and "On a Clear Day You Can See Forever." He played Rhett Butler in a short-lived musical version of "Gone With the Wind" in London. His second crack at Broadway came when John Schuck left "Annie" in 1980, allowing him to step in as Daddy Warbucks, a role he had played in touring companies.
The breakthrough role of Wade Gustafson in "Fargo" rejuvenated a film career that had barely had time to get started in the 1960s. Mr. Presnell, whose face and voice had weathered with the years, suddenly found his services as a character actor in demand in film and on television for roles requiring a powerful presence and a whiff of menace.
He had recurring roles in the television series "The Pretender" and "Andy Barker, P.I." and appeared in the films "Larger Than Life," "Face/Off" and "The Legend of Bagger Vance." His most recent film role was as a senator in "Evan Almighty."
Mr. Presnell's first marriage ended in divorce. His survivors include his second wife, Veeva; six children, Stephanie, Taylor, Etoile, Tulley, Shannon and Raine; and several grandchildren.
Note 3
Modesto native Harve Presnell, who starred on Broadway in such musicals as "The Unsinkable Molly Brown" and "Annie" and was known for his roles in the films "Paint Your Wagon" and "Fargo," has died of pancreatic cancer. He was 75.
He died Tuesday night at St. John's Health Center in Santa Monica. His daughter, Etoile "Ruby" Presnell of San Diego, said he was surrounded by family.
Standing 6 feet 4 inches tall, the 1950 Modesto High graduate had rugged good looks and a booming baritone. He retained a soft spot for Modesto after making it big, returning to his hometown frequently to sing in benefits for schools and other organizations.
" He lifted you up, that's what his legacy was," his daughter said. "He had a way of making you feel you were the most special, talented beautiful person in the world."
Born George Harvey Presnell on Sept. 14, 1933, in Modesto, he worked on his family's ranch on Ladd Road, helping pick peaches, said his cousin Arlene Sutton of Escalon. The family was large - Presnell and Sutton's fathers were two of eight children - and every Sunday, all the relatives would get together at the grandparents' home.
The family supported his show business career. "We were all excited for him," Sutton said. "We thought it was great."
But his father, Hubert Presnell, told The Bee in 1972 that he missed his son's help on the ranch. "I can honestly say I lost the best farmer I ever had when he started his singing career," he said.
The younger Presnell began singing as a child and performed in Gilbert & Sullivan musicals and choirs at Modesto High.
" He was a joy," said Oakdale resident Bill Dooley, a classmate and fellow singer. "He was a great guy, a lot of fun, a character, a joker. He was a ladies' man. He was tall, blond and handsome."
Mr. Presnell maintained other interests, becoming a rodeo champ at age 16 and playing varsity football for Modesto High School.
He majored in physical education at Modesto Junior College before heading south to study voice at the Music Academy of the West in Santa Barbara. He later attended the University of Southern California, where he was selected to perform with the madrigal singers on a European tour. At 20, he signed on as a soloist with the Roger Wagner Chorale for recordings and a national tour.
Mr. Presnell performed in operas and musicals around the world before getting his big break in 1960 by starring as Johnny "Leadville" Brown on Broadway in the musical "The Unsinkable Molly Brown." The show was a hit, and he was tapped to play the same role opposite Debbie Reynolds in the 1964 film version.
Five years later, Mr. Presnell co-starred with Lee Marvin and Clint Eastwood in "Paint Your Wagon," playing Rotten Luck Willie.
Big shock from 'Annie'
In 1972, he starred as the dashing Rhett Butler in a musical version of "Gone With the Wind" in London. By the end of the decade, he had shaved his head and returned to Broadway as gruff but big-hearted Daddy Warbucks in the musical "Annie." That part became one of his trademark roles and he played it on tour and in the Sacramento Music Circus.
The actor first was offered the role in a tour of "Annie" and thought the title was a showbiz abbreviation for "Annie, Get Your Gun," the musical in which he had once played sharpshooter Frank Butler.
Then he attended "Annie" and saw a bald, older man instead of a dashing, romantic lead.
It was a big shock, he told The Associated Press in an interview in 1993. "I thought, 'What's this? I'm a leading man!' " But the reality was good for him, Mr. Presnell said, adding: "It was a question of saying, 'I'm no longer Frank Butler or Rhett Butler or "Leadville" Johnny Brown. And they were paying good money.' "
In 1990, he repeated the Warbucks role in "Annie 2: Miss Hannigan's Revenge," a sequel that folded quickly during its Washington tryout. He also played Warbucks in 1993's off-Broadway show "Annie Warbucks."
He played William H. Macy's father-in-law in the Coen brothers' 1996 movie "Fargo" and Mr. Parker in the NBC series "The Pretender" (1997-2000).
From time to time, Mr. Presnell returned home and performed in benefits in Modesto for Modesto Christian School, Central Catholic High School and the Modesto Symphony Orchestra. He was an avid pilot, occasionally flying his planes to Modesto.
Etoile Presnell said her father was only diagnosed with cancer a few months ago and was active, calling people and performing until right before he died.
She said he didn't care about celebrity or fame and was more concerned about family.
" He loved his land; he loved to work on the land," she said, adding that her father had homes in Montana and Los Angeles. "He was a family man, and yet he had this whole other life, where he was in musical theater."
His family and friends knew they could count on him for anything, she said.
" He was a problem solver, a go-to solid rock of pure, unconditional love," she said.
Mr. Presnell is survived by his wife, Veeva; six children; and many grandchildren and great-grandchildren.