Ruby Faye Reedy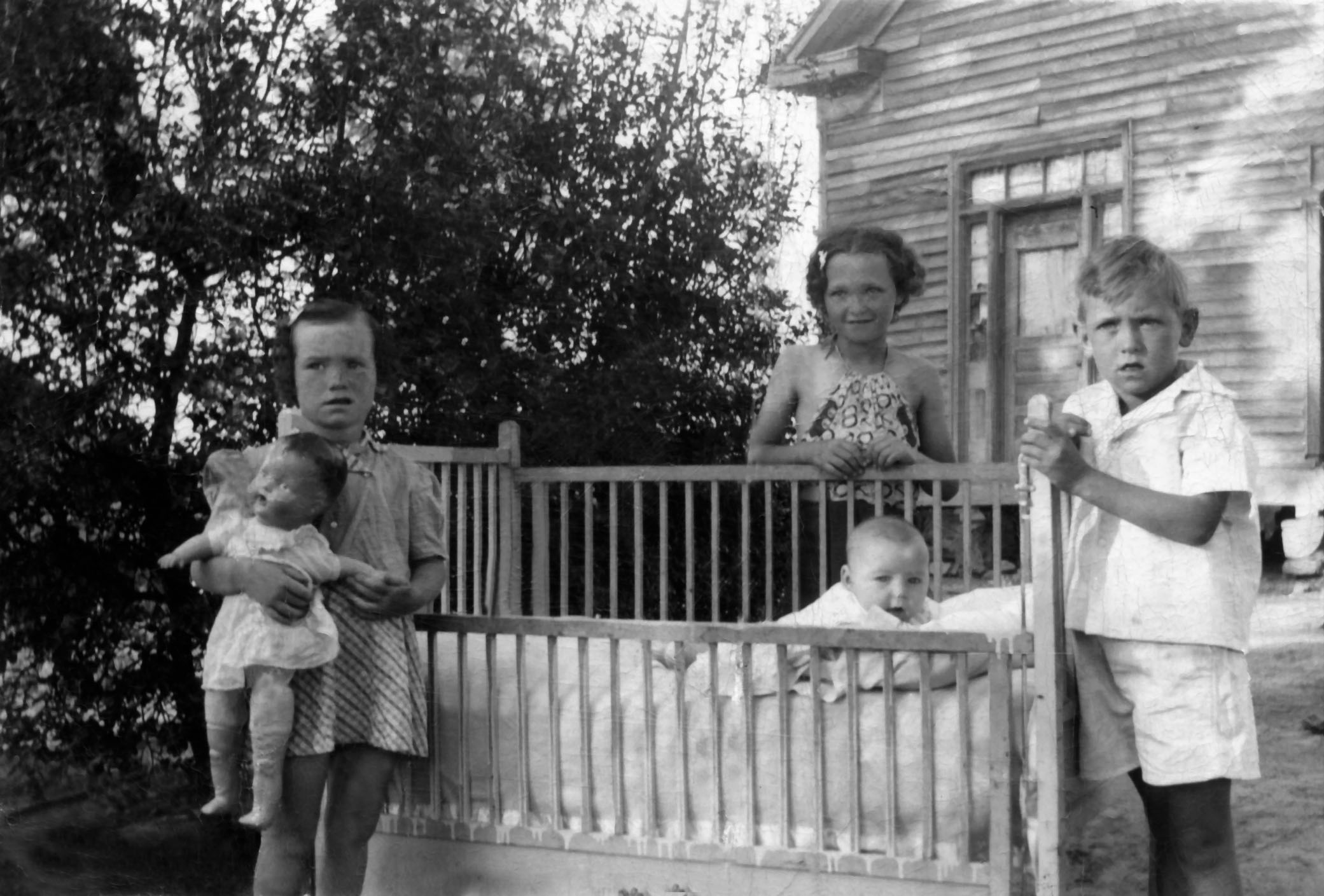 Personal and Family Information
Ruby was born on 4 FEB 1933 in Naylor, Arkansas, the daughter of Thomas DeWitt Reedy and Narva Noreen Graham.
She died on 15 MAY 2017 in Indiana.
She had two marriages/partners. Her first husband was Eugene Shipman Barnett, who she married on 3 NOV 1949. The place has not been found. Their two known children were Ronald Eugene (1955-?) and William Thomas (1960-?).
Her second husband was Landis Alexander Bradfield, who she married on 5 DEC 1986 in Indiana. They had no known children.
Pedigree Chart (3 generations)
Events
| Event | Date | Details | Source | Multimedia | Notes |
| --- | --- | --- | --- | --- | --- |
| Birth | 4 FEB 1933 | | | | |
| Death | 15 MAY 2017 | | | | |
Multimedia
Notes
Note 1
Murray Weaver Funeral Home Obit page:
Ruby F. Barnett, 84, of Kokomo, went home to be with her Lord and Savior Jesus Christ at her home on Monday, May 15, 2017.   She was born February 4, 1933 in Enola, Arkansas to Thomas and Noreen (Graham) Reedy.   She first married Eugene Barnett, November 3, 1949 and he preceded her in death in 1984.  She later married Landis Bradfield, December 5, 1986 and he preceded her in death in 2003.
Ruby retired from Delco Electronics with several years service.  She was a member of Trinity Wesleyan Church in Kokomo and enjoyed Bible studies, gardening and being outside.
Surviving family include her two sons, William "Bill" and wife Deb Barnett, Bunker Hill, IN; and Ronald E. Barnett of Arkansas.  She is also survived by three grandchildren, Jessica Shackleford, Matt (Jaclyn) Barnett and Ben (Amy) Barnett and five great grandchildren, Winter, Mason, Caleb, Lily and Lincoln.  She also has one brother surviving, John Reedy of Arkansas.   She was preceded in death by her parents, husbands, Eugene Barnett and Landis Bradfield, three brothers and three sisters.