Katie Howell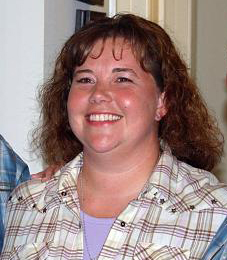 Personal and Family Information
Katie was the daughter of Jimmy Dale Howell and Dian Cornwell. The date and place of her birth have not been found.
Her husband was Terry W. Ray. They were married, but the date and place have not been found. Their two known children were Jesse (?-?) and Ashley (?-?).
Pedigree Chart (3 generations)
Multimedia
Notes
Note 1
Log Cabin Democrat
Special to the Log Cabin
Published Friday, July 01, 2005
Three local officers recently completed Basic Police Training Class 2005-B at the Arkansas Law Enforcement Training Academy in East Camden.
Patrolman Chad Wilson and Patrolman Sharen Carter, both of the Conway Police Department, and Deputy Katie Ray of the Faulkner County Sheriff's Office, graduated June 17 from the 12-week, 480 hour course.
Wilson is a son of David Wilson and Julia Kalmon. He has one child, Elijah. He is a 1996 graduate of Mountainburg High School and a 2004 graduate of the University of Central Arkansas.
Carter is a daughter of Charles Burgess and Delo Baird. She is married to Chris L. Carter and has two children, Cody and Chase. She is a 1979 graduate of Fouke High School.
Ray is a daughter of Jimmy D. Howell and Dian M. Cornwell. She is married to Terry W. Ray and has two children, Jesse and Ashley. She is a 1992 graduate of Conway High School.
The course included instruction in standard police tactics, firearms, legal, educational, technical skills and practical exercises.
Officers must maintain an academic score of at least 70 percent on each examination and consistently fire at least 80 percent during firearms training exercises to successfully complete all phases of the course.