Susan Abigail Graham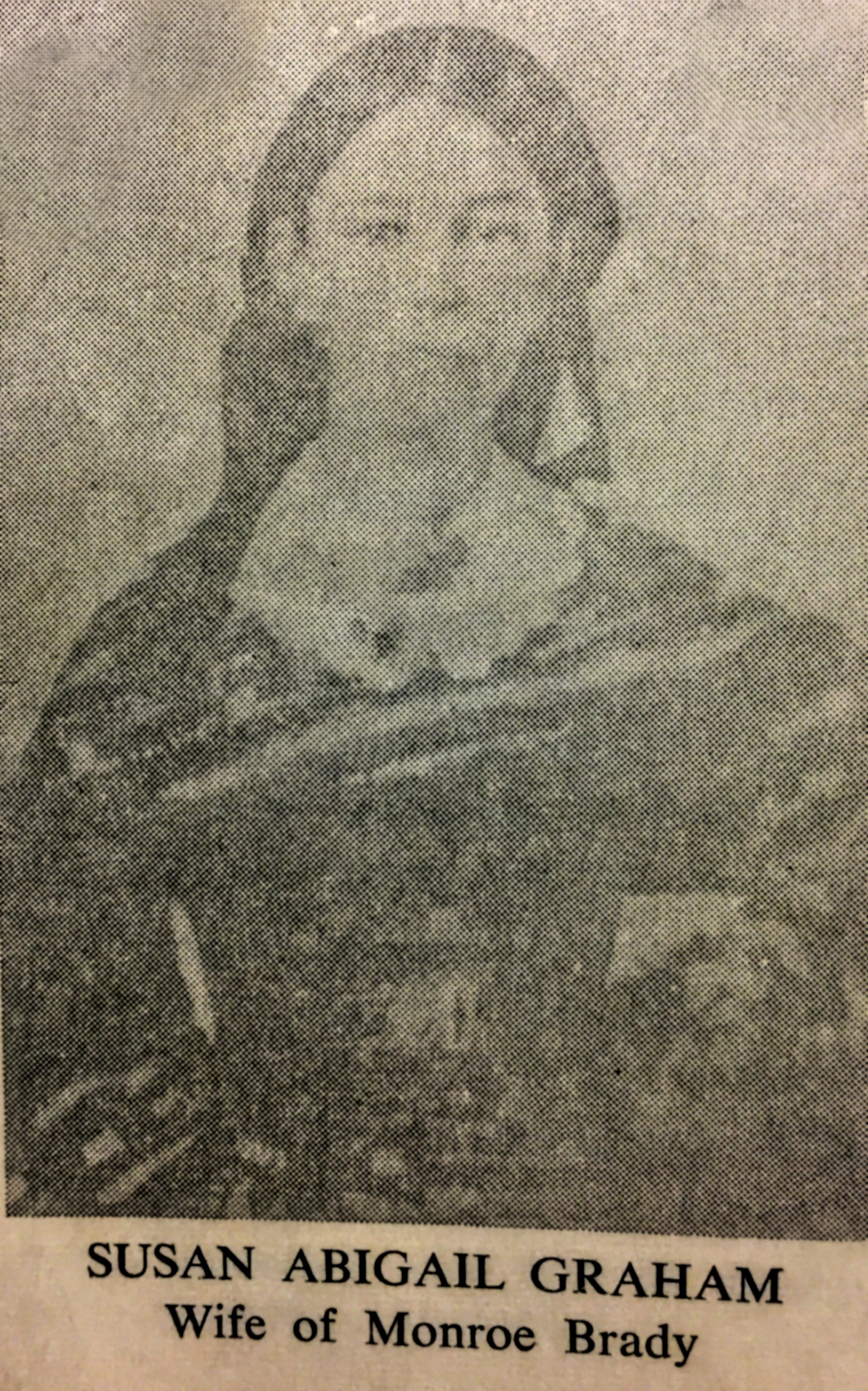 Personal and Family Information
Susan was born on 2 NOV 1842 in Hall Co, GA, the daughter of William Graham and Louisa B. Dunagan.
She died on 24 JUL 1905 in Pleasant Valley (now Naylor), AR.
Her husband was James Monroe Brady. They were married, but the date and place have not been found. Their seven known children were Alice (?-?), William Monroe (1867-?), R. Walter (1870-?), Virgil (1877-?), Flora (?-?), Marie (?-?) and Kate (?-?).
Pedigree Chart (3 generations)
Events
Event
Date
Details
Source
Multimedia
Notes
Birth
2 NOV 1842
Death
24 JUL 1905

| | |
| --- | --- |
| Place: | Pleasant Valley (now Naylor), AR |
Multimedia