Floyd Andrew Noble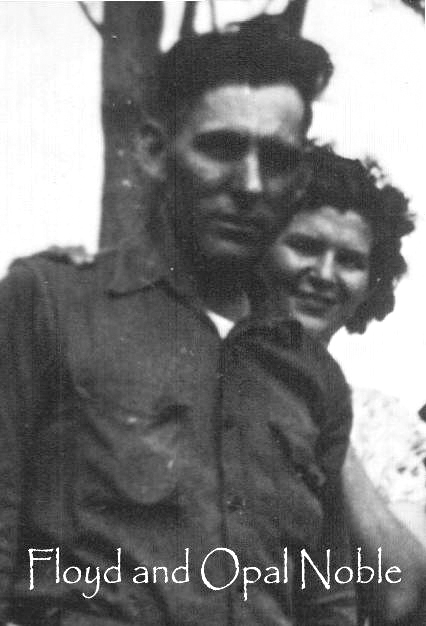 Personal and Family Information
Floyd was born on 28 APR 1910 in Fort Madison Lee County Iowa, the son of Clarence Marion Noble and Lydia E. Corey.
He died on 6 APR 1987 in Quincy, IL.
He had two marriages/partners. His first wife was Opal Marie Kirby, who he married on 25 OCT 1934 in Carthage, Hancock County, Illinois. Their twelve known children were James Andrew (?-?), Eulah Jeanne (?-?), David (?-?), Walter Wayne (?-?), Leonard Lee Noble (1943-2015), Mary Ellen (?-?), Dorothy Louise (?-?), Josephine (?-?), Terry (?-?), Mary Elizabeth (?-?), Lavon Dale (?-?) and Larry Edward (?-?).
His second wife was Delores Fisher, who he married on 14 JUL 1970 in Kahoka, MO. They had no known children.
Pedigree Chart (3 generations)
Events
Event
Date
Details
Source
Multimedia
Notes
Birth
28 APR 1910

| | |
| --- | --- |
| Place: | Fort Madison Lee County Iowa |

Death
6 APR 1987
Multimedia