Leonard Lee Noble Engel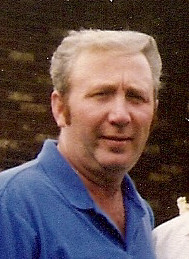 Personal and Family Information
Leonard was born on 27 JUN 1943 in Pilot Grove Township, Hancock County, IL, the son of Floyd Andrew Noble and Opal Marie Kirby.
He died on 7 APR 2015 in Washington, MO.
His wife was Rosella Marie "Snooks" Strubeck, who he married on 17 JUL 1965 in Los Angeles, California. Their two known children were Laura Noble (?-?) and Doug Noble (?-?).
Pedigree Chart (3 generations)
Events
Event
Date
Details
Source
Multimedia
Notes
Birth
27 JUN 1943

| | |
| --- | --- |
| Place: | Pilot Grove Township, Hancock County, IL |

Death
7 APR 2015
Multimedia
Notes
Note 1
Leonard Lee Engel, 71, Washington, passed away Tuesday, April 7, 2015, in Washington.
Lenny was born June 27, 1943, in Pilot Grove Township, Hancock County, Ill., to the late Floyd A. and Opal Kirby Noble. He was adopted in October 1949 by Fred and Lola Engel. He grew up on a farm near Burlington, Iowa, and graduated in 1962 from Ampitheater High School, Tucson, Ariz. In 1963, Lenny joined the U.S. Marine Corps. He was stationed at Camp Pendleton, Calif., and served two tours in Okinawa, Japan. He received the Good Conduct Medal, National Defense Service, and Rifle Expert Badge. He was united in marriage to Rosella Marie "Snooks" Strubeck July 17, 1965, at First Lutheran Church, Los Angeles, Calif. They moved to Union in 1967, and then to Washington in 1977. Lenny worked for Chrysler Corporation, Fenton, as a metal/ding repairman from 1967 to 2001 when he retired. He was an avid coon hunter and loved to fish. He cultivated a large garden every year where he raised beautiful tomatoes. He loved riding his tractor, mowing the lawn, and doing yard work. He watched football and baseball, and loved reading Westerns and mountain man books on his iPad. He especially loved spending time with his grandchildren and great-grandson.
Lenny is survived by his wife, Marie Engel, Washington; one daughter, Laura Engel, Washington; one son, Doug Engel and wife Dawn, Jonesburg; four beloved granddaughters, Kayla Tallman, Amanda Skornia and husband Matt, all of Washington, Erin Czeschin, Jonesburg, and Felicia Hardy, Hudsonville, Mich; one great-grandson, Noah Skornia, Washington; one brother, Larry Noble, Fort Madison, Iowa; three sisters, Jodie McFall, Lee's Summit, Mary Ellen Swindermann, Seymour, Tenn., and Mary Elizabeth Cooper, Lancaster, Pa.; two half sisters, Holly Noble and Beverly Noble, Iowa state; one special niece, Alta Cook, Wapello, Iowa; 26 nieces and nephews; other relatives and friends.
He was preceded in death by his biological and adoptive parents; five brothers Jim, David, Walter Wayne, Lavon Dale, and Terry Noble; two adoptive sisters, Betty Masterson and Margie Todd; and one biological sister, Lynn Waddell.
A private service was held Friday, April 10, officiated by the Rev. William Zastrow.
Burial followed in Immanuel Lutheran Cemetery, Washington.
Memorials may be given to the Engel Grandchildren Education Fund, checks made payable to Marie Engel for fund.
The family was served by Oltmann Funeral Home, Washington.
Published in The Missourian on Apr. 11, 2015
- See more at: http://www.legacy.com/obituaries/emissourian/obituary.aspx?n=leonard-l-engel&pid=174604441&fhid=6360#sthash.q2GIZCNF.DfxlyIxq.dpuf