Shirley Lois Lemke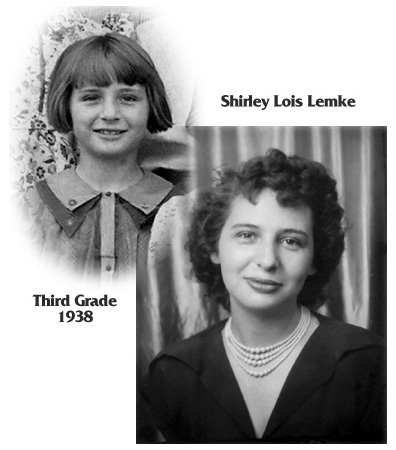 Personal and Family Information
Shirley was born on 19 AUG 1929 in Dausman, Wisconsin, the daughter of Donald Frederick Lemke and Gertrude Catherine Havlik.
She died on 13 JUN 1969 in Tulsa, Oklahoma.
Her husband was Harlee Gibbons, who she married on 7 JUN 1947 in Tulsa, Oklahoma. Their three known children were Donna Catherine (1948-?), Merry Beth (1955-?) and Michael David (1952-1952).
Pedigree Chart (3 generations)
Events
Event
Date
Details
Source
Multimedia
Notes
Birth
19 AUG 1929

| | |
| --- | --- |
| Place: | Dausman, Wisconsin |

Death
13 JUN 1969
Multimedia