Oscar Otis Gibbons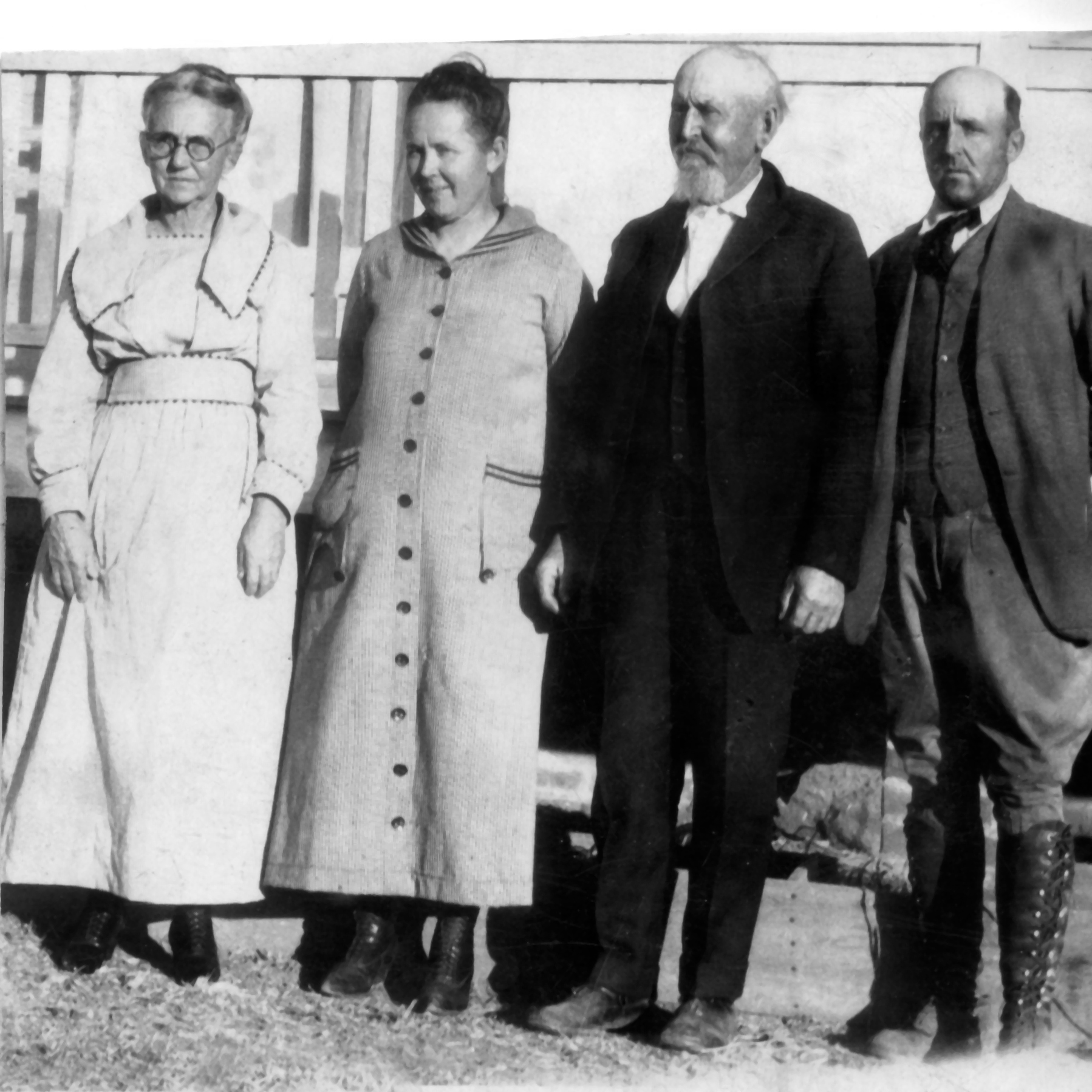 Personal and Family Information
Oscar was born on 21 FEB 1884 in Prairie City, Indiana, the son of Allen Gibbons and Anna Lisa (Eliza) Luther.
He died on 31 OCT 1968 in Tulsa, Oklahoma.
He had two marriages/partners. His first wife was Noda Alice Marshall, who he married in AUG 1909 in Araphoe, Custer County, Oklahoma. Their three known children were Harlee (1921-2001), Marshall Alan (1917-?) and Harvey Otis (1910-1934).
His second wife was Hope Amelia Thurlow. They were married, but the date and place have not been found. Their only known child was Carol Ann (1944-2008).
Pedigree Chart (3 generations)
+
+
+
+
+
+
+
Events
Event
Date
Details
Source
Multimedia
Notes
Birth
21 FEB 1884

| | |
| --- | --- |
| Place: | Prairie City, Indiana |

Death
31 OCT 1968

| | |
| --- | --- |
| Place: | Tulsa, Oklahoma |
| Address: | Buried in Calvary Cemetery, Tulsa, Oklahoma |
Multimedia
Notes
Note 1
Oscar and Noda moved to Sedan, New Mexico between 1911-1917. Farmed land that bordered the Texas state line. Oscar had a second cousin, Bill Culbertson that ranched land in Texas that bordered Oscars. The story goes that Oscar's dogs attacked and killed 2 cows that belonged to Bill. Bill threatened to kill Oscar so Oscar fled to western Oklahoma. Noda and the two boys (Harvey and Marshall) followed later.
Oscar lost his right hand when his glove caught in the gears of a piece of farm equipment.
Oscar divorced Noda at the age of 60 and remarried to Hope Thurlow.
Above was told to me by my father, Harlee Gibbons, son of Oscar O. Gibbons
Buried in Oaklawn Cemetery , Tulsa, OK